2023: A Massive Year for IoTeX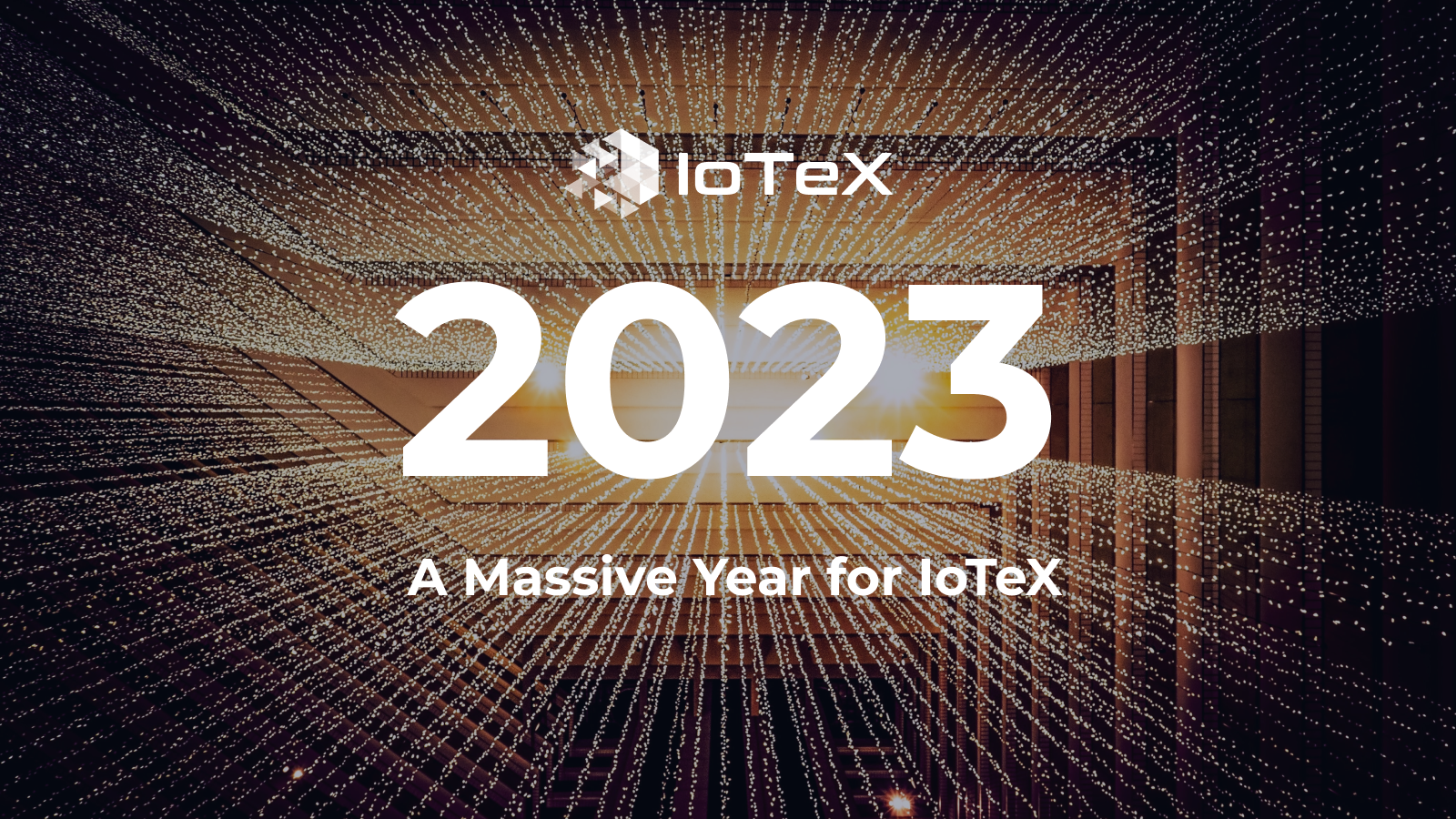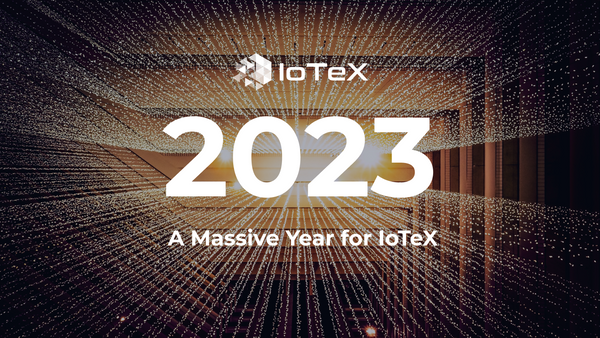 In the first AMA of 2023, we discussed how the reliability of IoTeX Layer One surpasses expectations and W3bstream's eagerly-awaited debut, as well as plans for overhauling governance, introducing liquid staking, and refreshing tokenomics.
We also revealed how MachineFi is becoming a reality and how our brand is evolving.
Our Discord was energized, with community members sharing enthusiasm about the state of IoTeX and what's in store for this year.
Let's expand on a few AMA standouts to give you a sense of MachineFi Lab's continued growth momentum.
W3bstream: What's Behind the Name?
What we've accomplished in the last few years has been groundbreaking and earned our Lab a reputation for delivering industry firsts (like Pebble, Ucam, ioPay, and MachineFi) that set standards for machine economies, IoT and Web3.
"We built Layer One from the ground up, and it's been in production for over three years without a single network pause or major incident." -Raullen Chai, founder of MachineFi Lab
These development milestones are maturing the IoTeX ecosystem, fostering our long-term vision, and the rapid evolution of our conceptual framework; they set the stage for W3bstream to bring MachineFi to (real) life.
Before W3bstream, siloed dApps had limited functionality and use cases. With this technological advancement, we're deepening alliances with industry partners and leading hardware manufacturers, enabling them to develop purpose-built dApps that connect the real world to Web3 right now.
Our dedicated business development team is working hand in hand with tech industry leaders to onboard today's enterprises and new visionaries to Web3.
Delivery-focused Strategy
As W3bstream's progressive decentralization kicks into gear, unifying layers are coming into focus.
Remember, smart devices to smart contracts, real world to Web3; it's an ethos woven into the fabric of MachineFi.
DePIN, TIPIN, EdgeFi, MachineFi…What sets IoTeX apart?
As Raullen puts it, "IoTeX isn't just a general-purpose Layer One; with the arrival of W3bstream, it's seamlessly connecting real-world events and data to Web3 dApps." It's why we say you can build anything with W3bstream.
And while W3bstream is a perfect match to IoTeX Layer One, it's also compatible with other widely used chains, making MachineFi a ready-made solution for any native Web3 organization and traditional (Web2) businesses looking to enter this space.
With the added layer of W3bstream, IoTeX is at the forefront of decentralized physical infrastructure networks (DePIN), placing it in a unique position as the gateway to the industrial metaverse.
As 2023 unfolds, we'll reveal more partners that have adopted W3bstream and how they invigorate the IoTeX ecosystem.
Big-League Marketing
We've put a multi-industry transformation in motion; IoTeX is ready for the world, and it's time to get loud about our revolutionizing innovations. We'll show how IoTeX's real-world integration reflects the enterprise-grade platform we've built through an evolution of our marketing.
Throughout the year, we'll simplify our communication channels with clear content that illustrates our long-term vision and brings you along at every step. Behind every successful Web3 platform is a tight-knit community, and ours is a top priority.
You can look forward to new video series like ioMonthly, and our refreshed newsletter, Signal, presenting our latest milestones and explaining how they can impact your life. We're elevating our engagement as we continue to deliver real-world results.
Technological Convergence
The 2023 roadmap is all about unification. For the first time since we began building the IoTeX platform, we're starting the unification process into an end-to-end infrastructure for machine economies, complete with robust developer tooling.
Continuous deliverables throughout the year will bring W3bstream to the masses, making IoTeX the go-to platform for smart devices and all things data-driven.
We're just getting fired up
2023 will be a massive year for IoTeX and the community-owned machine economy.
We'll dive into our 2023 roadmap in an upcoming blog. Stay tuned to this space; there's so much more to come from IoTeX this year, and you won't want to miss it.

Join us at ETHDenver for R3al World and immerse yourself in active projects building with W3bstream. Right here. Right now.