IoTeX x Hacken Partner to Provide Cybersecurity for Ecosystem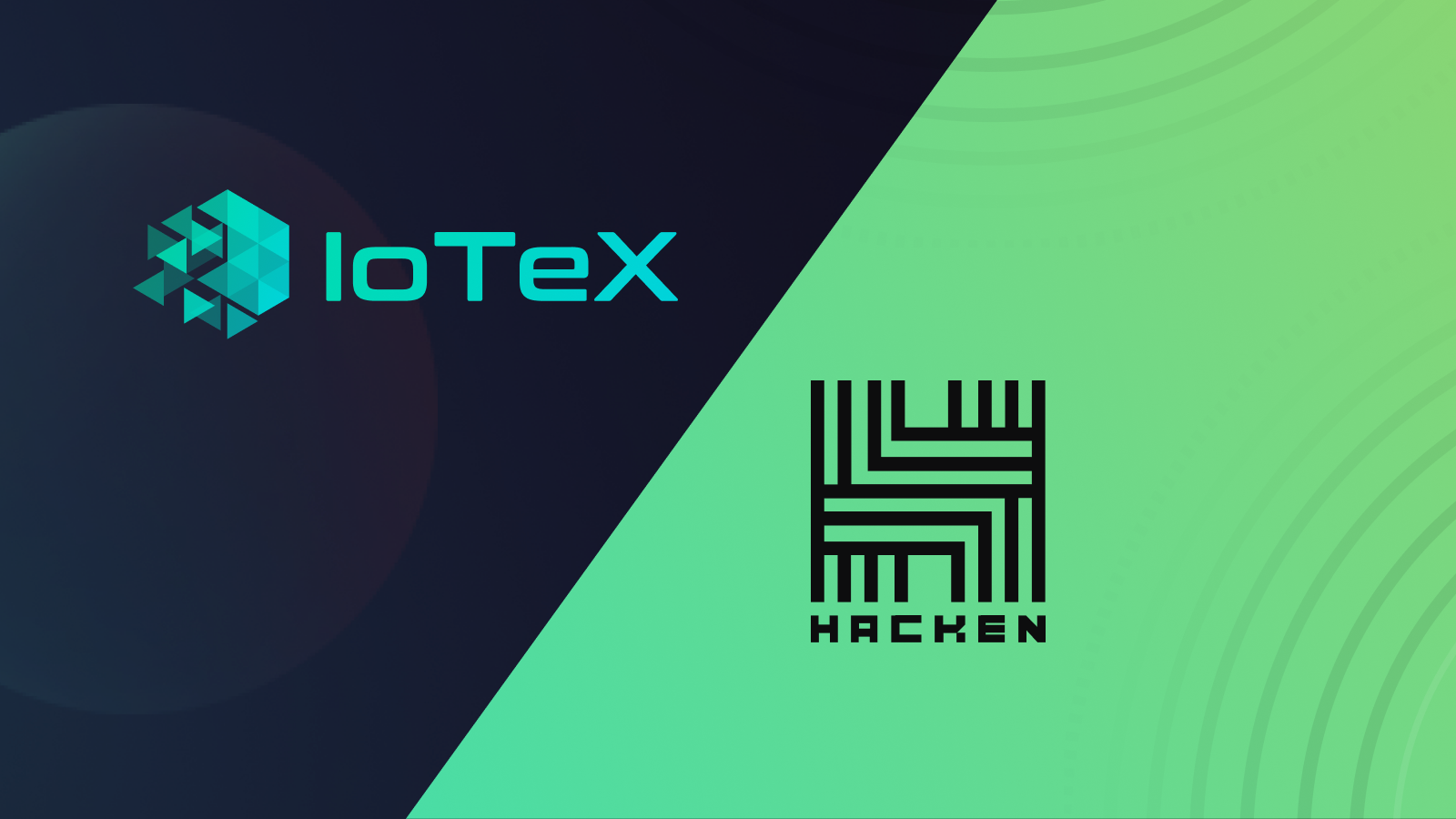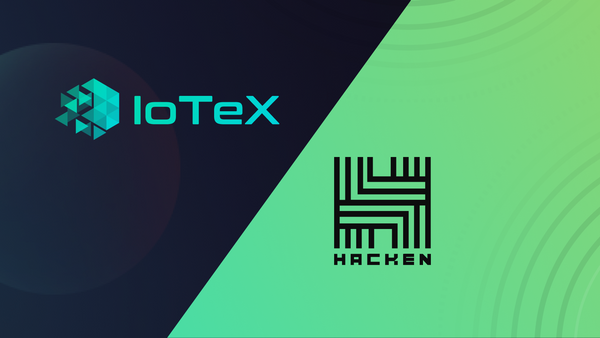 IoTeX has entered into a partnership with Hacken, a cybersecurity company with a primary focus on blockchain security. Their client list for protocol and contract audits is a Who's Who of the most well-known and respected names in the blockchain industry. Other core services offered by Hacken include Penetration Testing and Security Assessments.The scope of their work with IoTeX will include helping to maintain the security of the IoTeX network and of the projects working on the IoTeX platform.
To help maintain their record of first rate security, IoTeX has launched a Bug Bounty program with HackenProof, a leader in the Web3 cybersecurity industry. The program seeks to identify critical bugs on the IoTeX Platform across a range of systems. Rewards for verified and approved bug reports will range from $50 to $15,000.
IoTeX takes security seriously. The developer team has a strong track record and understands the need to continuously monitor and upgrade security. The IoTeX Mainnet has been live and running without downtime or error since its launch in 2019.
As such the bounty program will disburse rewards for critical bugs covering five types of systems including web, API, mobile, desktop, and infrastructure. Within the first two days, 22 hackers have already started looking for bugs. IoTeX has funded a bounty deposit to allow HackenProof to quickly pay out approved bug reports.
What's in scope to receive a bounty?
There are a dozen categories of vulnerabilities IoTeX is interested in uncovering. Here are a few to convey what IoTeX considers to be critical areas:
Business logic issues
Payments manipulation
Remote code execution (RCE)
Injection vulnerabilities (SQL, XXE)
What's out of scope for bounty rewards?
Vulnerabilities in third-party applications
Assets that do not belong to the company
Best practices concerns
Recently (less than 30 days) disclosed zero-day vulnerabilities
If you'd like to participate in this bug bounty program, please go here.
About Hacken
Hacken is a fully-fledged Web 3.0 cybersecurity ecosystem providing security testing services to crypto exchanges, DeFi projects, and NFT initiatives from Europe, Asia, and North America. Hacken's strategic goal: get a 20% share in the Web 3.0 cybersecurity market by 2024.
Hacken by the numbers:
- 800 clients, including THORSTARTER, ConstitutionDAO, XTblock, Paribus, to name a few
- 80 partners including Avalanche, Polkastarter, CoinMarketCap, Weld Money, CoinGecko, Simplex, to name a few
- 23/50 top crypto exchanges are our clients
- $10B in users' assets saved from being stolen by hackers
For more information about Hacken: