IoTeX and the Ethereum Merge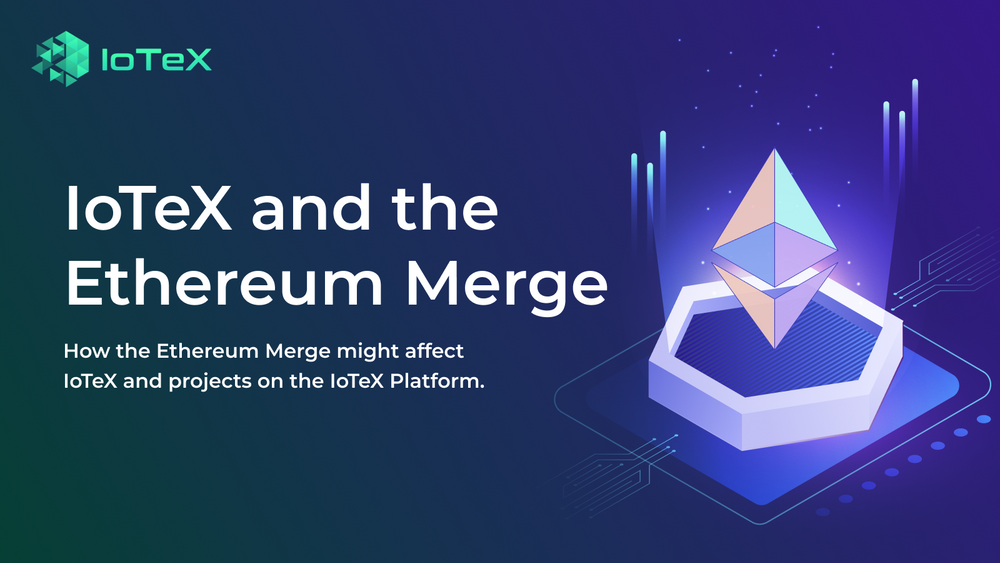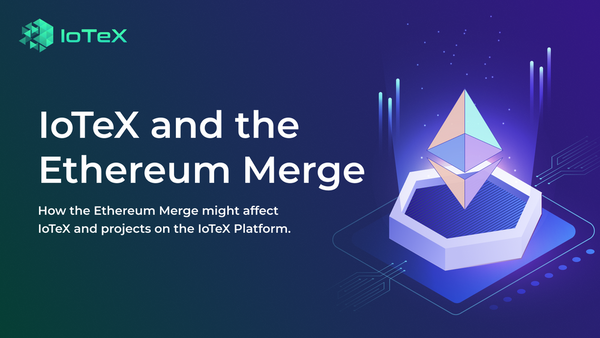 As most people in the blockchain community are aware, Ethereum will be moving from Proof-of-Work to Proof-of-Stake. This transition, being called the Merge, is scheduled to take place roughly on Thursday, Sept. 15 at 04:25 2022 UTC.
IoTeX fully supports the Merge and in a TechTimes article last month announced that post-merge, developers will be able to build MachineFi-focused dApps using W3bstream on both the IoTeX and Ethereum networks.  Here, you will find answers to any questions about IoTeX regarding the Merge. The most important thing to note is that the IoTeX network will not be affected during this time.
IoTeX Network
Ethereum and IoTeX are essentially two independent Layer-1 blockchains. The Merge is only affecting the Ethereum network. It will not affect any asset or block producing on the IoTeX network. All IoTeX users can continue using IoTeX network and accessing any supported wallets, such as MetaMask, and ioPay
ioTube
Ethereum and IoTeX are connected via ioTube - the cross-chain bridge.  ioTube will only support Ethereum PoS Chain (the official upgrade with chainID 1). IoTube will not support any forks of Ethereum. For the security of assets supported by ioTube, ioTube will be temporarily paused before the Merge. The detailed schedule is:
Pausing: The Merge, minus 10 hours (approximately). Please check https://bordel.wtf/ for the exact time of the Merge.
Resuming: We will closely monitor the stability of the new ETH PoS chain after the Merge and announce the ETA of resuming ioTube.
Please follow https://twitter.com/iotube_org to get latest updates.
ioPay
ioPay wallet access and availability will not be affected during the Merge. However, we advise not to send any transactions on ETH network during the Merge due to the potential risks involved in this transition period. Also, please check your blockchain endpoint providers for the latest update of their availability or potential issues.
Again, sending transactions or interacting with dApps on IoTeX network are not affected.
If you have any questions, feel free to contact us via:
Discord: https://iotex.io/devdiscord