Meta-Pebble NFT Mint List is Now Live!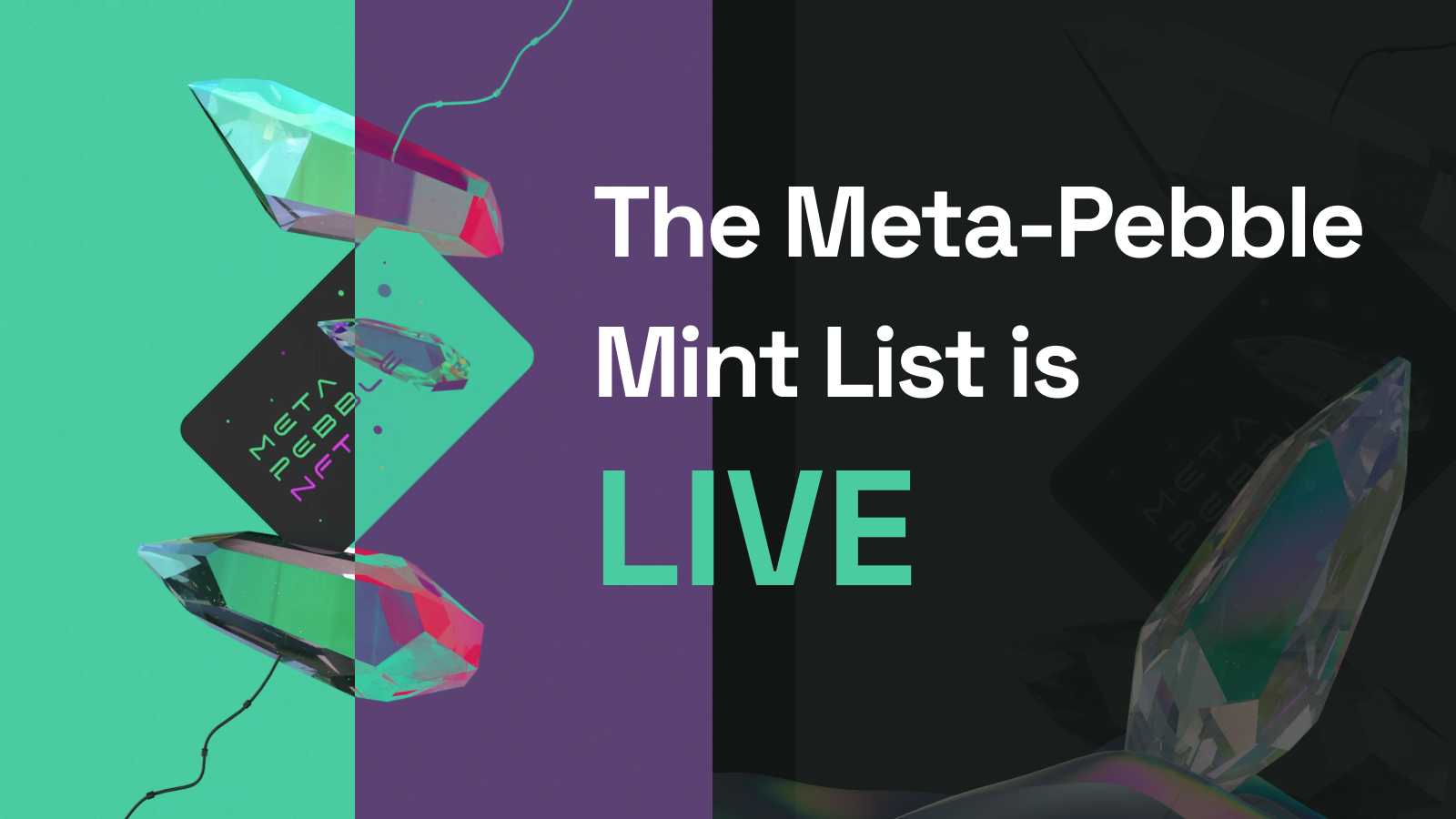 We're excited to open up the mint list to get a Meta-Pebble NFT today! In addition to being a fine example of digital art, this NFT will allow the owner - that's you! - entrance to our MachineFi portal where your Meta-Pebble can be utilized to connect the data from your mobile phone and interact with dApps on the IoTeX platform. We're at the beginning stages of onboarding dApps to the MachineFi platform, but you can expect to find a myriad of ways to own, monetize, and utilize the data from your daily activities.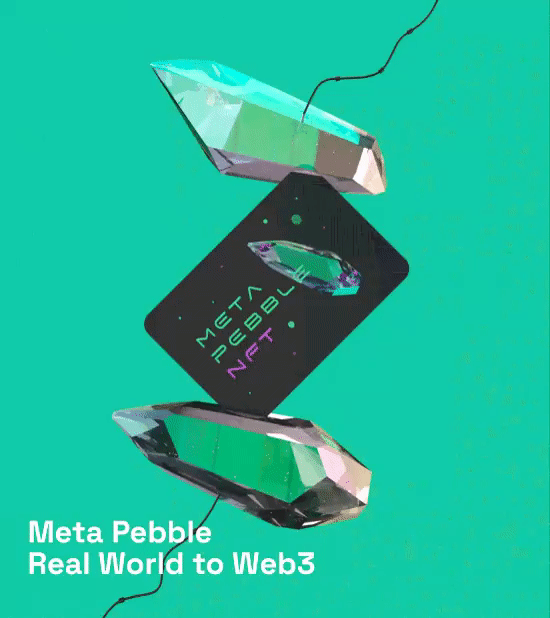 Take a look at our ETH Denver keynote below, where we explained the vast possibilities of Meta-Pebble:
Tell me more! Why do I want a Meta-Pebble?
Consider Meta-Pebble as your mobile crypto miner. Using just your cell phone, Meta-Pebble will let you mirror your life online with trustworthy data that you can grant access to various dApps in the IoTeX ecosystem. Since this data is valuable, you'll be rewarded for submitting your data to various dApps with tokens, NFTs, and much more.
Whether it is fitness/health related data from your wearables, travel related data such as biking or mobility, proof of presence in New York's Theater district, or proving you visited a museum or sports event with your GPS location - all of this data regarding your day-to-day activities have the potential to be integrated into the realm of MachineFi.
Get a taste of the types of dApps and use cases your Meta-Pebble NFT will unlock via the video below:
I'm sold! What do I do to get a Meta-Pebble NFT?
Here's the fun part! We've created a dynamic mint list to receive your Meta-Pebble NFT. Our dynamic mint list starts off like a traditional queue, where each new person joins and is behind all the others who joined ahead of them. But where's the fun in that?
Our dynamic mint list lets you jump ahead in the queue by referring your friends on social media and elsewhere using your unique referral code. If your friends sign up, you move up the list! Think of it like bumper cars for wait lists. Yes, it's a little Darwinian but hey, you can bump or be bumped. We told you it would be fun!
In the spirit of fun, we are making this opportunity even more exciting for our OG IoTeX community. Ucam and Pebble Pioneer NFT holders will be airdropped a free Meta-Pebble! And our more recent MachineFi NFT holders will be able to purchase a Meta-Pebble at a discounted price. All NFT holders will still need to join the mint list, especially if you want to receive it sooner by referring fellow IoTeX supporters!
Here's how to get started:
Visit metapebble.app
Connect your wallet to the website via MetaMask
Submit your email to join the mint list queue
Use your unique referral code to share with friends and watch your spot on the list move up!
We will share more exciting updates on the new dApps that will be synchronized with your Meta-Pebble. The mint list will close on April 30 at 10pm PDT. See you then!