SmartPoint.io and IoTeX Join Forces to Bring Attention to Web3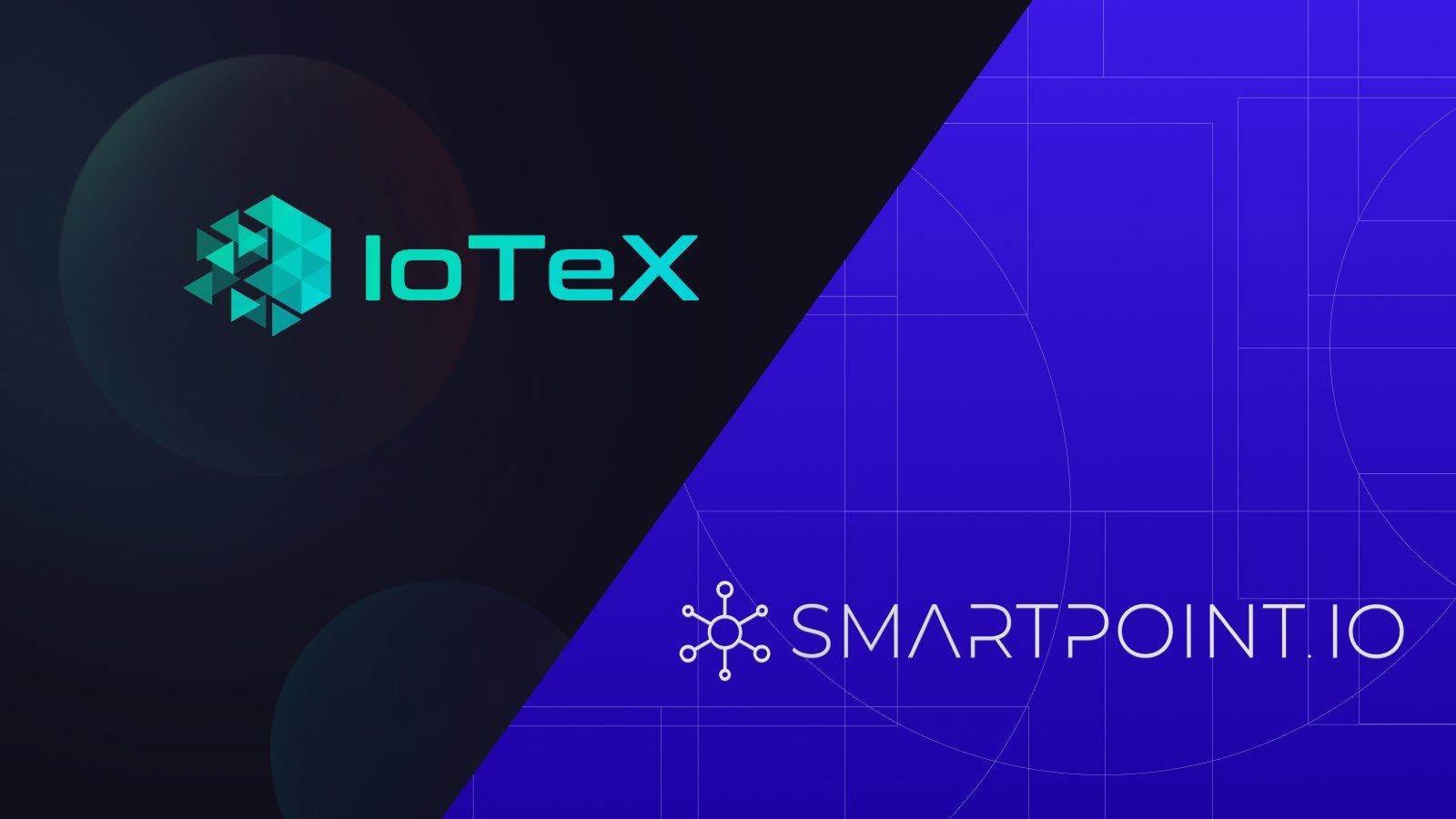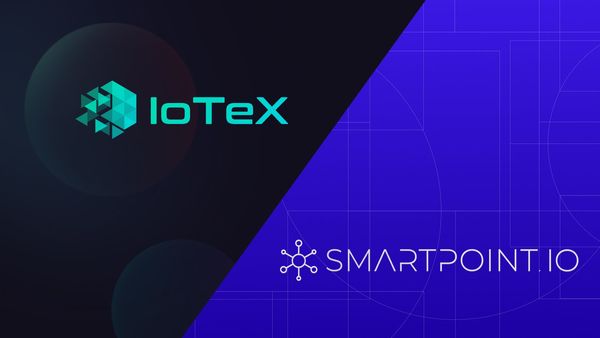 Connecting the "real world" to Web3 is an ambitious endeavor. That's why, alongside our award-winning Lab, we've built a global network of like-minded partners who share our mission to build scalable, sustainable infrastructure that's as beneficial for individuals as it is for industry.
In a first for W3bstream, we've joined forces with SmartPoint.io to connect millions of market-ready devices to the IoTeX network in a long-term plan to catalyze Web3 adoption.
"SmartPoint.io is a commercial bridge to civic benefit." – Brandon Branham, CIO City of Peachtree Corners
A proven Web2 company with over 24,000 endpoints deployed, SmartPoint.io is the first to adopt W3bstream, bridging MachineFi to high-value, high-traffic venues like sports arenas and bustling city centers.
What we're cooking up with the team at SmartPoint.io could forever change our relationship with technology, making better companions of the mobile devices we carry on our person and enriching our lives.
Bringing Attention to Web3
As society navigates a digital transformation, attention has become one of the world's most valuable assets.
By extending real-world access to the IoTeX network, W3bstream unlocks tangible applications with transformative implications for the attention and machine economies.
Leveraging W3bstream, SmartPoint.io is launching a proof of concept in the City of Peachtree Corners, Georgia, home to Curiosity Lab, the United States' first 5G-enabled autonomous vehicle and smart city living laboratory.
Within reach is a future where advertising is complementary to the human experience, fusing human-centered technology principles with sustainable incentives.
The pilot is proving the capability of SmartPoint.io infrastructure to run applications related to advertising, smart device connectivity, and sensor fusion around the venue.
Life on the Edge…Network, That Is
A typical data center is a large-scale industrial operation housing thousands or tens of thousands of server appliances. For the uninitiated, data centers are, in essence, the cloud.
SmartPoint.io takes an innovative approach to harness computing power, fitting all of the necessary IT components of a data center into a surprisingly slim (all things considered) form factor, which they call an Edge Data Center.
The platform is scalable, from sidewalk kiosks to bus shelters to urban panels above subway stations. This flexibility is made possible by strategic alliances with leading hardware manufacturers: LG, Intel, Dell, Supermicro, and Ingram Micro.
A technical advantage of edge computing is that it brings computational power closer to the data source. It enables processing in real-time, a matter of milliseconds, delivering action-led results on the spot.
The core benefit of edge computing is personalization, and new immersive experiences using augmented and virtual reality to enhance an environment, improving how we live, work, and offer public services.
SmartPoint.io kiosks share community updates and city announcements through an interactive display, serve WiFi, and provide other advantageous features for commuters.
About the Team
The senior leadership team behind SmartPoint.io.io includes, among others, CEO Eric Hornsby, formerly an LG-MRI VP and Board Member; Co-Founder Steve Hyser, a former Global Ingram Micro Director; Dennis Hall, a former Chief Revenue Officer of Earthlink Internet; and VP of Marketing, Chris Miller, a former Hisense senior manager.