Brace yourself for a world of exciting new dApps that will rock Web3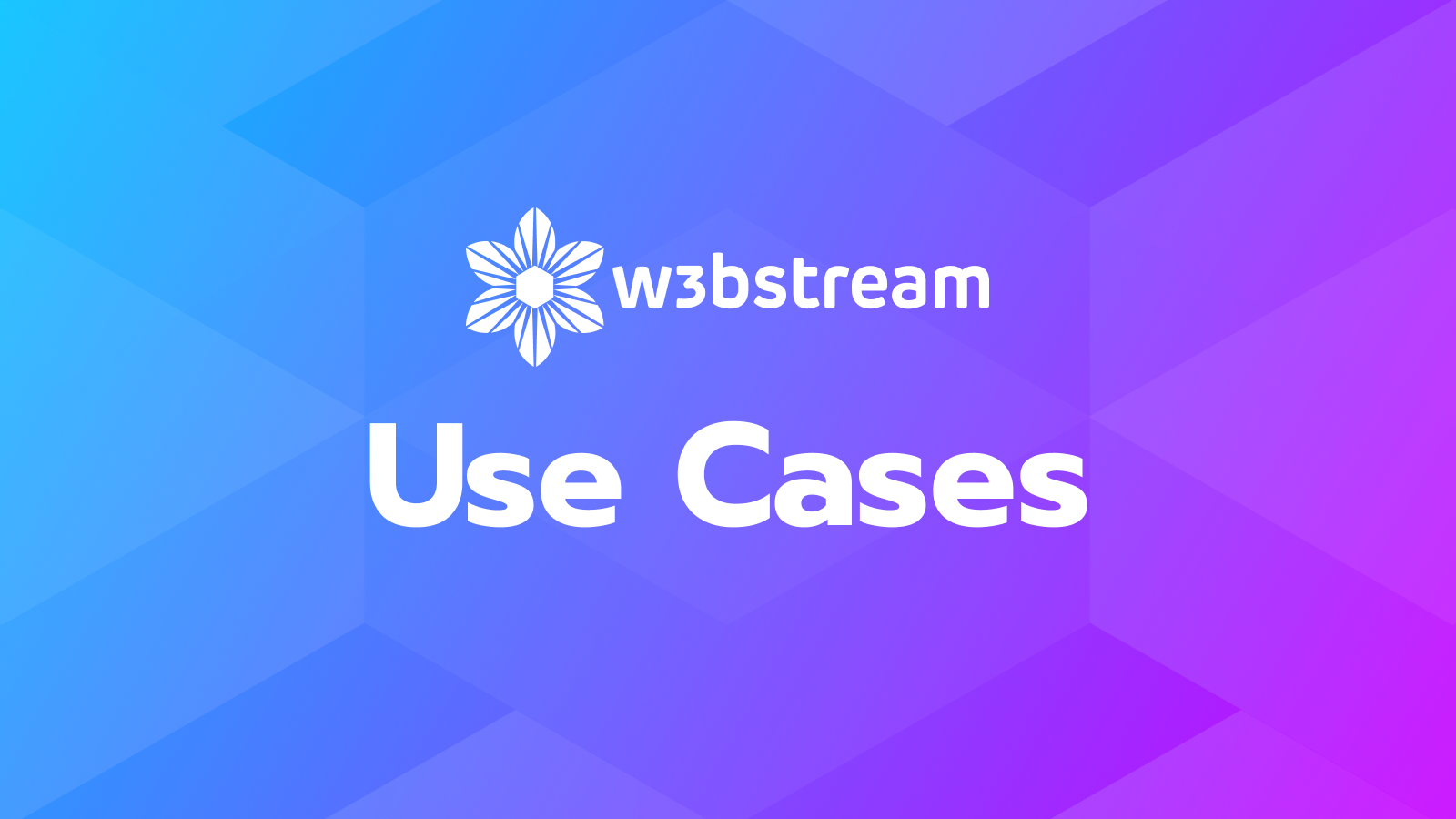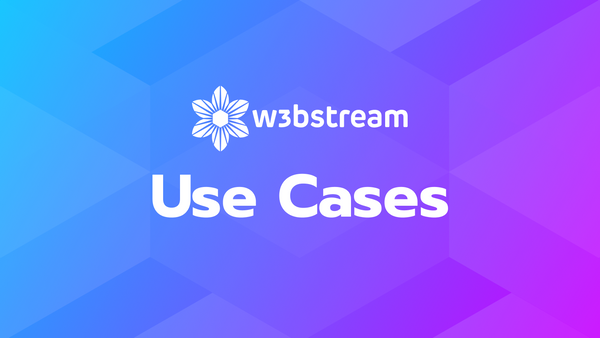 We all know now that MachineFi Lab is IoTeX's core developer. Its brilliant scientists, cryptographers, academics, and engineers worked relentlessly for over a year to release W3bstream, the world's first off-chain compute infrastructure. It is an open, decentralized protocol that converts real-world data from devices into verifiable dApp-ready proofs to unlock rewards and income potential for users and businesses.
This cleverly designed and uniquely developed technology has what it takes to disrupt all industries in all sectors of society that use or rely on smart devices and machines, anywhere from sensors to self-driving vehicles. With W3bstream, IoTeX positions itself as a key disruptor of the entire Internet of Things (IoT) industry, projected to grow to $12.6 trillion by 2030.
And let's also consider that by 2030, 125 billion smart devices and machines will drive the machine economy. It's logical to realize that IoTeX is also the Web3 project best positioned to spark the next significant wave of people into crypto. People are becoming increasingly aware that their data is precious and will want to profit from it once that is possible.
Messari was one of the first to recognize that IoTeX has the potential to bring in the next wave of people into crypto in an August 2022 report. Xoogler Ventures and Draper Dragon then replicated the statement. Escape Velocity's Co-Founder Mahesh Ramakrishnan also said that W3bstream unlocks the ability for people to monetize their data, which could drive the most significant social transformation in years.
Tons of disruptive new use cases
MachineFi Lab's one-of-a-kind data compute infrastructure enables developers, smart device makers, and businesses to build Web3 applications in less than 50% of the time and costs it takes to develop similar applications with other similar software. For users and community members, this means that these fantastic dApps with incredible use cases are coming soon.
A very simple way of explaining how it works is by saying that W3bstream sits between the blockchain and all smart devices pulling all types of data, including location, climate, motion, light, heart rate, and chains and dApps, creating the machine-to-people economy.

Enhancing billions of lives
W3bstream enables use cases that will enhance billions of people's lives. The Web3 applications it makes possible will reward users for everyday activities, such as driving more safely and ecologically friendly, riding a bicycle, exercising, reading, studying, meditating, and sleeping better.
X and earn is also excellent for watching and earning, learning and earning. The potential goes beyond the basic x-to-earn. For example, walking and earning can reward people for taking steps, but also where they walk to, how fast they walk, and how it affects their vitals. These applications are great in healthcare and fitness, transportation and auto, sustainability, and energy.
People can also earn by contributing their user and smart device data to data pools for additional revenue without revealing data or information they do not wish to share, such as their name. W3bstream is privacy-preserving, entirely the opposite of "Big Brother" or "Surveillance Capitalism."
Examples of data contribution include security cameras for marketing research, health wearable data for medical research, vehicle data for environmental studies or road maintenance, ecology, and more. The possibilities are endless.
Unlocking business opportunities
Okay, let's recap because we have covered a few x and earn use cases. But W3bstream has other extremely fascinating Web3 use-case applications. These include community-owned networks, decentralized data pools, and Web2 to Web3 transformation.
Proof of anything can be for proof of humanity, which is excellent for bot-fraud elimination, proof of activity, and of presence. Imagine governments rewarding tourists for visiting certain spots and taking public transportation, which is possible with proof of presence.
Or think of how universal basic income could be distributed to real people and not to bots or duplicate account holders. That is possible with proof-of-humanity, which also is extraordinary for token distribution and NFT minting, among other use cases.
The tip of the iceberg
We have yet to scratch the surface. Community-owned networks are perfect for physical infrastructure, utilities, machines, and smart cities.
Your imagination is the limit, but let's spark it further by mentioning decentralized internet services owned by people. That has the potential to bridge the connectivity gap because although we see technology spreading fast globally, nearly 3 billion people still have never used the internet, according to the United Nations.
Three IoTeX ecosystem partners have built DeWi networks that will leverage W3bstream. They have the potential to bring prosperity worldwide. Enabling access to the internet empowers people with access to the global digital economy.  
Decentralized data pools bring crowdsourced data, fractional ownerships, AI/ML, and analytics to the forefront of the machine economy. Already, data is the world's most valuable commodity.
Over the past year, W3bstream has been tested and iterated with Web2 and Web3 organizations across the automotive, healthcare, weather, digital advertising, and other industries that utilize intelligent devices.
The biggest question today is, should companies join the Web3 revolution? And the answer is quite obvious. Yes, they should but many are hesitant because of how time consuming and expensive it can be.  But that's no longer true now that IoTeX has launched W3bstream, which cuts costs and go-to-market times by more than 50%.
IoTeX is taking the IoT industry by storm and as Messari pointed out, it is a clear leader in the space, something not overlooked by major investment firms, such as Samsung NEXT, Draper Dragon, Jump Crypto, Escape Velocity, Xoogler Ventures, Crypto.com and many others who have already invested in MachineFi Lab.
So, from tracking sleeping patterns and workout progress to monitoring the health status of industrial machines and predicting global climate change, the use of Internet of Things (IoT) devices in business and our daily lives is growing at a staggering rate, and W3bstream is the only decentralized off-chain compute infrastructure that makes it possible in a way were profits are democratized or decentralized. This means we will all have the opportunity to benefit from the multi-trillion-dollar machine economy and the multi-trillion-dollar data economy as well, and not just corporations.
"W3bstream is the result of over a year of scientific and technological research and development. It will be the backbone of the entire decentralized machine economy," said IoTeX CEO and Founder Raullen Chai recently.