X-and-Earn Ideas by the IoTeX Community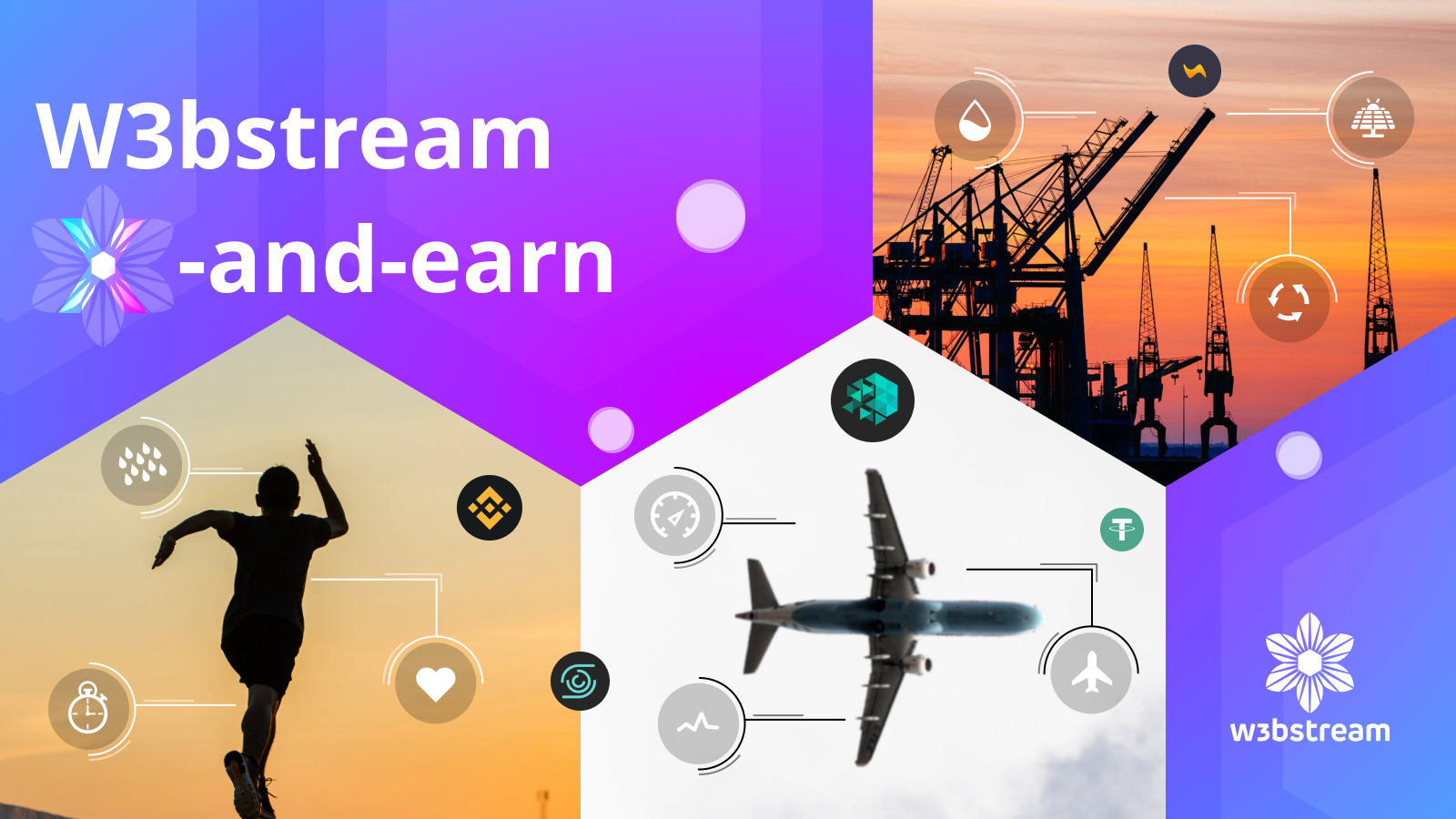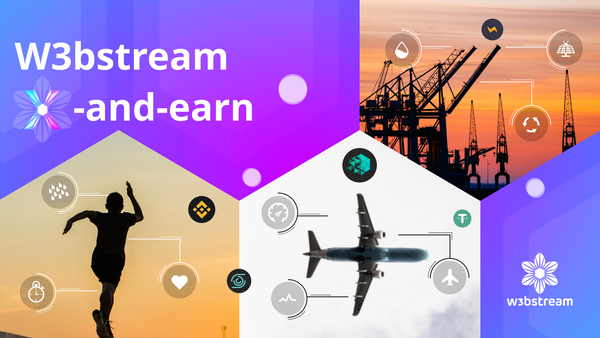 Introduction
MachineFi makes it possible to "x-and-earn", meaning that virtually anything is possible. Machine economy is a $12.6T one, and it has the potential to be integrated into every part of everyday life, making it more rewarding, more fun and easier.
We have asked you, IoTeX Community, to come up with some innovative and creative ideas for MachineFi-driven dApps, and you have been amazing at delivering unique and potentially world-changing concepts.
Together with you, we're creating a design space where ideas not thought of before will become a business. Anything is Possible. Just look at all your ideas!
Here they are.
dApp ideas
Environment
Aiming to make this world clean, green and lean: with machines. dApp ideas that would help the environment have been quite popular among the community members. Here are some ideas you shared!
Whiskman suggested:
Air pollution monitoring to earn (through wearables, etc.). It can be noise pollution as well.
This seems like a great initiative that would enable community members to monitor the quality of their surroundings themselves, and the government to act upon their findings.
Iotexan wrote:
#recycle to earn ♻️
There could be many ways to implement this, like QR codes on recycling bins and/or items made of plastic, but one thing is clear: this dApp is a vital one. Might it somehow streamline Reverse Vending Machine industry?
Both Weslei.iotx and st3adfast thought about cycling:
Ride a bike and earn rewards
Choose your bike over a car, help the environment and earn. Wouldn't this make for a great government initiative in a smart city? With the recent trends to design cities to provide more space for bikes and less for cars, it is high time for such a dApp.
b_a_l went into a more hardware-focused direction:
Thinking of ... green energy effective usability. Have solar panels and distribute solar energy to the neighbourhood
Solar panels are becoming increasingly popular, and this would be yet another incentive to use them. A good potential campaign for solar panel industry (i.e SunPower, Panasonic or others), right?
Community
Doing something to help your community and earning - that's the dream (among many others). Let's check out what dApp ideas we got!
Mckayideas.crypto came up with:
Volunteer to earn
Students & schoolchildren would get not just credits but also some pocket money. Neighbourhoods would become cleaner and greener with more people volunteering to help out. And, hey, the earnings might get automatically channeled to a charity - that's also an idea to throw in here.
Volunteer to earn is followed by steemdollars idea:
Give to earn
Donate to charities and get rewards: NFTs or other.
Sonic Wang wrote:
Vote to Earn: to incentive people to vote, encourage people to build democracy.
Getting people to participate in politics (neighbourhood, city or country level) has always been a bit difficult, but MachineFi can provide an extra incentive for people to get interested in what's happening.
irajava's contribution focused on community and environment:
Plant to earn
Have you read "The Green Morning" by Bradbury, where the main hero plants a thousand trees on the treeless planet? "Oxygen, fresh, pure, green, cold oxygen turning the valley into a river delta". With this dApp, first Earth, then Space - full of green trees and oxygen.
RoadtoBitcoin.iotx and Gilberto Cardoso mentioned a very important problem almost all of us have encountered at some point:
Share Hotspot or wifi and earn
Out of mobile data? No public WiFi, or is it too slow? And here are some people around you sharing their hotspots. Win-win!
Swap to earn. Two people having useful things for each other may swap those things.
That's flea markets reimagined!
Suggest best place for travel, suggest best food of their areas and get rated about suggestion so people not waste their time to find out these things on anywhere else platform and suggestion get paid in IoTeX for his suggestion
It is like TripAdvisor, AlternativeTo, TrustPilot etc - but with the monetizing angle added.
闲人修仙 makes another great point about sharing:
Share documents to earn
Very relevant to students, professors, archivists, researchers and so on, looking for some long-lost, unique documents that somebody might have.
Work
Instead of moonlighting - work and earn!
chrischun.eth touches upon writing-related jobs:
Proof to Earn - proof read articles, blogs, posts etc. Author pays a fee to submit, the fee is distributed to those whose corrections are taken up by the author
Proofreading reinvented!
Whiskman also came up with a work-related suggestion. This one is for all the translators out there:
Translate to earn
This can also refer to volunteer translators. Books, TV-series, games, anime - if it's your job or not, earn a little something for helping to spread the word.
!Niexchange talks about dev-related issues:
Debug to earn
Debugging is a pain. A dApp incorporated into a debugging platform that rewards you with something every time you find a bug would definitely improve the experience. Maybe, you could get NFTs for some unique bugs or most silly bugs you have found in a code.
CryptoFoxNL wrote about factories and automation:
Automate industrial production to earn
Factory-owners would benefit twice as much when streamlining their production and innovating their businesses.
idlebum.iotx mentions a very important profession:
Teach to earn
Spread knowledge and earn.
Javier Martin suggested a new work structure:
Easy way for check in and check out at work
Now, overtime is easy to determine. No unpaid late hours. Easier to reward employees who are always on time. An extra incentive for those who tend to be tardy.
Leisure
Monetizing your hobbies or just everyday activities - that's how MachineFi changes things IRL, for anyone, anywhere.
Doiwku knows how DeFi can revolutionize the concert industry:
I want to earn an NFT for every concert I attend, that shows what show it was, where, and when. And depending on the ticket price you earn a certain amount of concert dao tokens.
For fans, it would be amazing to compare collections. Do you keep your tickets to get nostalgic when you look at them? Now, you'd be able to get nostalgic and earn, as well as, maybe, meet like-minded people, and participate in a DAO.
rad mentioned a very important aspect of our lives:
Date to earn. 2 people with Meta Pebble meet at a location, ie restaurant, and the dating agency subsidises the meal/skating rink ticket/cinema/stage show etc
That would make dating so much easier. Tinder, Badoo and others should definitely embrace this tech and provide incentives, via NFTs, tokens, VR experiences and so on.
JayNesis suggested:
Browse to earn 🌚
We all know the Brave Browser, but what if all browsers were like this? Maybe, leisure, educational and work-related browsing would all be separate learning categories? What about PC and mobile browsing?
Crypto__RD narrowed it down to videos, and so did benkunduz:
Watch to earn on YouTube
Bloggers earn when we watch, and so would we! Win-win all over.
Flob, Eastern_Xu, Chicago₿ullish.eth, locomancell - all focused on something we do every day. Or night.
Sleep-to-Earn would be a huge hit!
#SleepToEarnEarn for a good night's sleep. Earn for a REM sleep. Earn for going to bed early or for waking up early. Earn for monitoring your sleep cycles and sending the data to your doctors. Endless possibilities. Ever watched or read "Paprika"? Sleep psychotherapy might also be on the table :)
Tim Albert and Chokri AlGhanmi suggested monetizing a daily activity:
Drive to earn
Especially if those are electric cars. Maybe, extra incentives would be related to speed limits and no talking on the phone, and also car-pooling.
Again, something we do all the time, by sabah:
Eat to earn
Eat healthy and earn. Eat while relaxing in a park, and earn. Post beautiful food pics and earn.
Harikesh Bisht talks about uploading videos, while Cal Bradley narrows it down to streaming:
Post videos to earn. Stream to earn.
For all the wannabe bloggers out there - a little extra incentive to keep populating your channels with videos.
Forigi knows that sometimes we need to let go:
Scream to earn (dB matters)
Drive up somewhere secluded and scream your sorrows away. The more DBs, the higher rewards. Sponsored by your psychotherapist :)
Hobbies
One of the best hobbies out there is learning smth new, and that's what Youssefel, Sunera, Jae Kwak and Antoine.iotx suggested:
Study to earn. Read to earn.
Learn and earn. It could be sponsored by the government, local libraries, book stores, universities and study centres.
Fury pointed out an exciting hobby to monetize:
Surf to earn
Volkan ÖZDOĞAN & another hobby:
Draw to earn
Maybe, it's fan art or you learning another skill and getting rewards when progressing.
Derek Hughes & an exotic hobby:
Juggle to earn
The more things you can juggle, the better rewards?
Segtha reminded us that hobbies can be very versatile:
Fight to earn
Learning kendo or karate? As you get new dans or learn new moves, you also earn some progress NFTs from your sensei, for example.
Pi Glory & and a fun hobby:
Sing to earn
Could it be a smart shower/karaoke that gives you rewards for a song well sung?
Tibo90 and sports:
Swim to earn
Will swimming pools incorporate MachineFi tech? Or rather, when will they?Tauranians22:
Dance to earn
Enter competitions and get extra rewards. Earn for learning new moves. Get to know the dancing community via social features of MachineFi.
Lesley Tilley encourages all the devs out there to turn their hobby into an invention:
Invent to earn, innovation to earn, brainstorm to earn
That's how more MachineFi projects will become a reality!
Other
Make IoT and Earn:
Create Healthy Households and earn:
Wiendys and an interesting take on trading (not a financial advice!):
Trade to earn on IoTex platform. Simple reason: trading volume on the IoTex network will increase!
Love to earn, clean to earn and gym to earn. I don't know how to trace this in IOT devices haha
Clean and earn could be implemented by the companies making cleaning devices, and gyms could work on integrating MachineFi tech into their equipment.
See to earn, record to earn
And then share most interesting moments of the day.
Kim:
Stand to earn
Yes, it's always difficult to stand up in the morning :)
Chat to earn
All we do is chat, so this would be a game-changer for many. And then we got:
Listen to earn
By RoadToBitcoin, which goes along with chat and earn nicely.
john anner on innovating healthcare:
Plataforma blockchain que integre las recetas médicas con farmacias
Pharmacies would automatically get medical prescription info.
Conclusion
We would like to thank you, IoTeX Community, for all the amazing ideas you submitted. With W3bstream already here, let's help dApp developers find these ideas and bring them to life!