Airdrip Tokenomics: Everything You Need to Know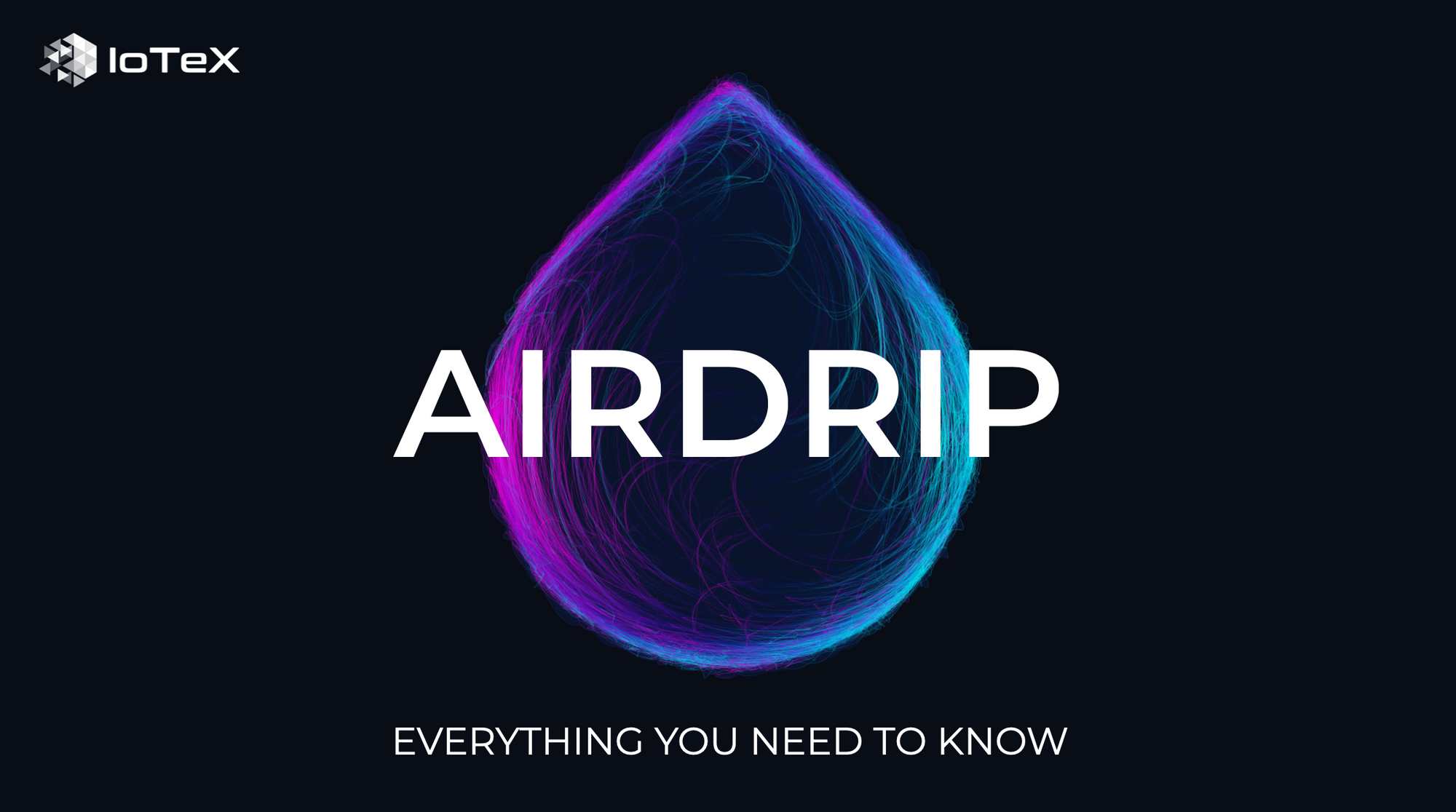 To incentivize network growth, we launched our Burn-Drop tokenomics in Q4 2020 where IOTX is burned and airdropped to long-term stakers after every new device (e.g., Ucam) is onboarded to the IoTeX Network. To date, ~8,000 "Powered by IoTeX" devices are active in 65+ countries, fueling 430M+ IOTX (~$25M USD) burned and 48M+ IOTX (~$3M USD) airdropped via Burn-Drop to date. With new devices like Pebble Tracker coming soon, Burn-Drop will continue to incentivize network growth via token-holder benefits.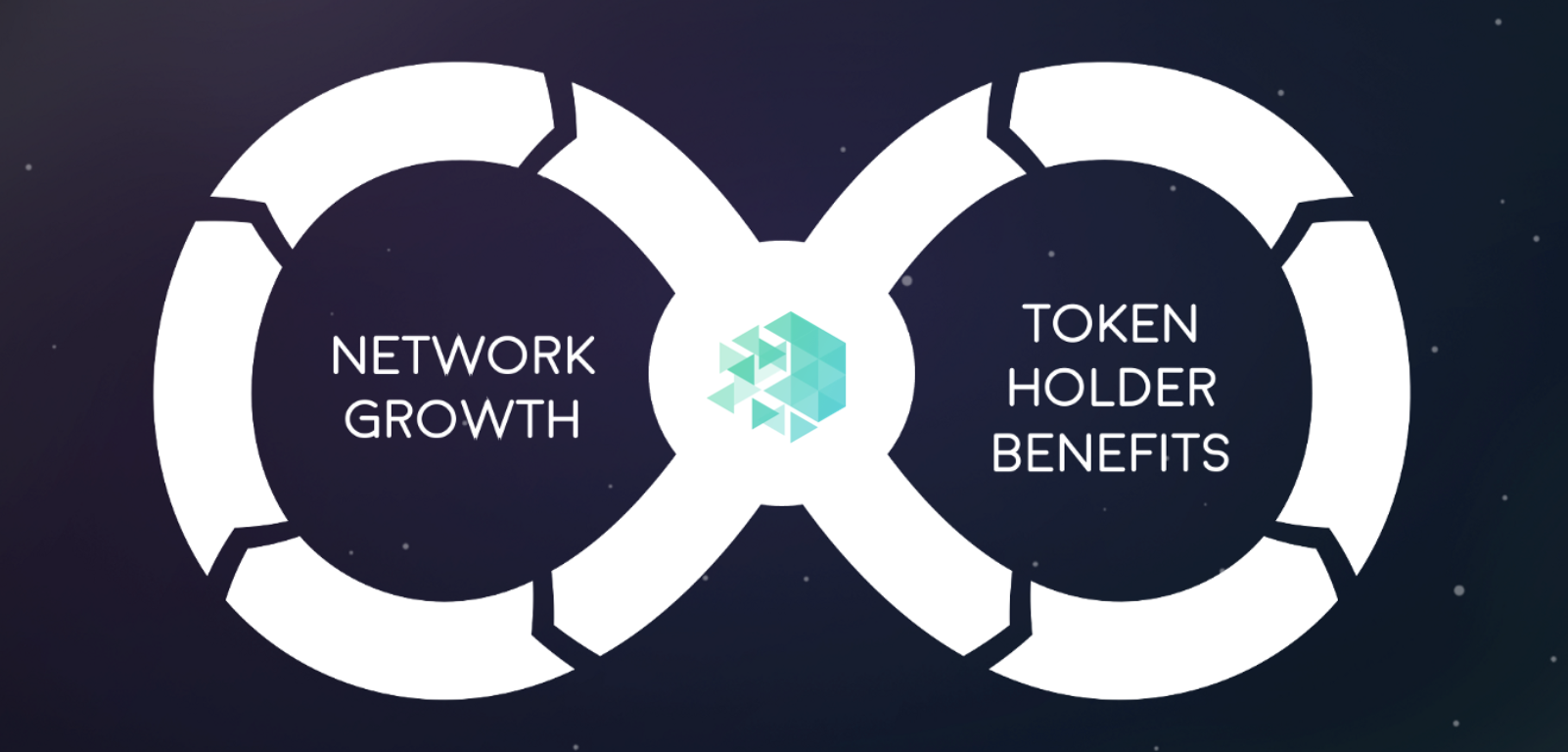 To evolve this concept, we are launching Airdrip tokenomics to connect new ecosystem projects with long-term stakers ("true believers"). With Airdrip, XRC20 tokens from projects will be distributed to long-term stakers after every new device is registered to IoTeX. This means anyone can earn IOTX staking rewards, XRC20 tokens from Airdrip, and IOTX airdrops from Burn-Drop just by being a long-term staker. In the rest of this blog, we explain Airdrip in detail.
⭐️ Anyone that stakes >1,000 IOTX for >30 days is eligible for Airdrip! Note: eligibility for Airdrip is different than the >91 days (with stake-lock ON) requirement to be eligible for Burn-Drop.
Airdrip for Ecosystem Projects
Our network is expanding rapidly with new ecosystem projects preparing to launch new XRC20 tokens on IoTeX. With Airdrip, any project can create their own Airdrip pool and distribute XRC20 tokens daily to Airdrip-eligible users over a specific time period to build awareness/engagement. Instead of blindly airdropping tokens to all IoTeX wallets, projects that utilize Airdrip benefit  from knowing their tokens will go directly to IoTeX "true believers".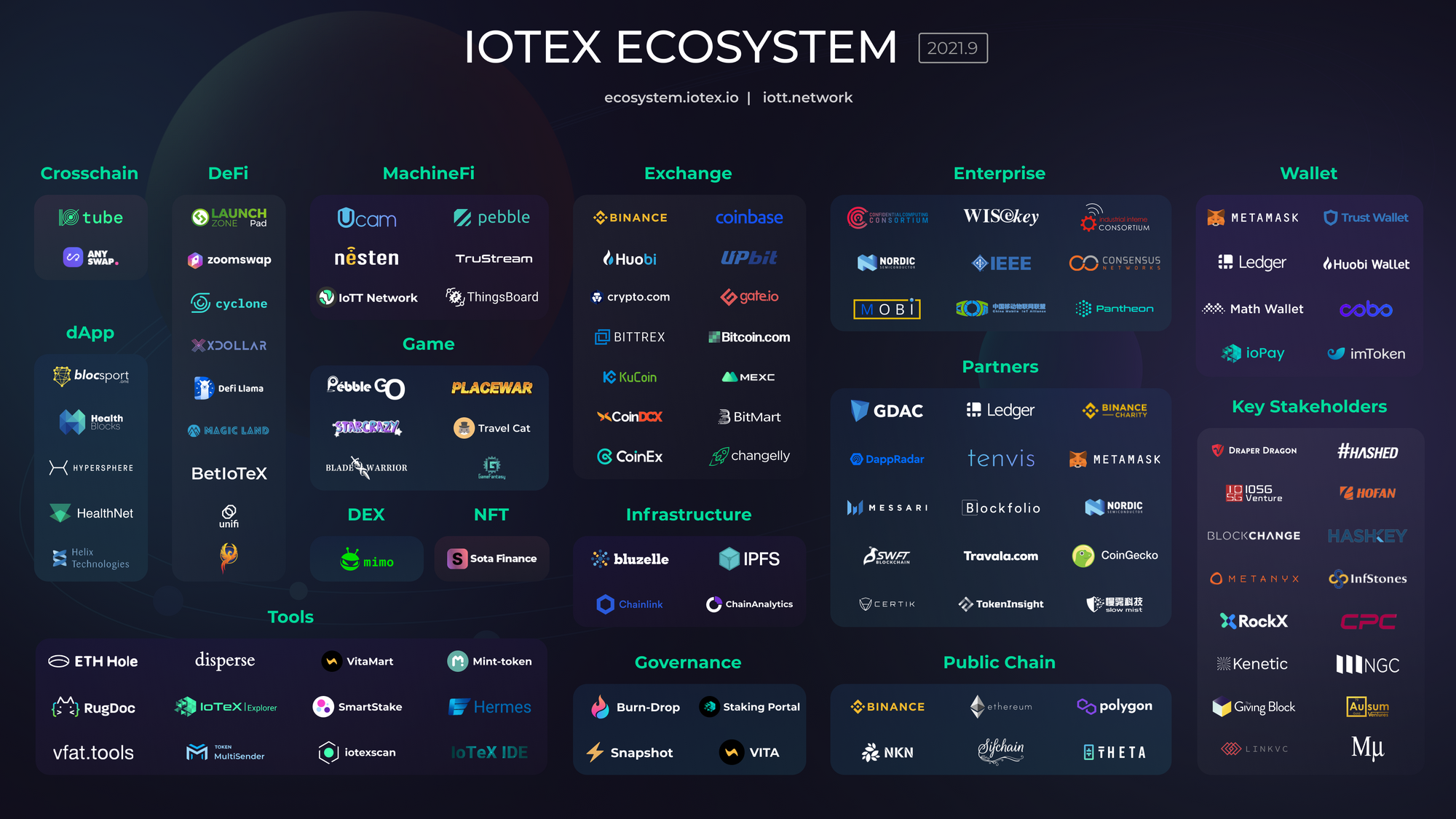 Projects can decide a) how many total tokens they want to distribute, and b) the time period these tokens will be gradually "dripped" to their pool to be claimed by Airdrip-eligible users. For example, a project can drip 100,000 $ABC tokens over a 50-day period, meaning 2,000 $ABC tokens are added to the pool every day and can be claimed by Airdrip-eligible users. For select projects like StarCrazy, the IoTeX Foundation will match the amount of XRC20 tokens contributed by projects with an equivalent amount of IOTX – these IOTX-XRC20 token pairs will be provided as liquidity to mimo DEX to create Liquidity Provider (LP) tokens, which will be delivered to long-term stakers via Airdrip.
If you are a project that wants to participate in Airdrip, please contact a member of the IoTeX core team directly.

Airdrip for IoTeX Stakers
In the IoTeX Network, token-holders stake IOTX to participate in governance and earn staking rewards. Any token-holders that stake >1,000 IOTX in a single bucket for >30 days duration will be eligible for Airdrip.
Make sure to stake 31days +45 days (or however many days remains in the Airdrip give away) to receive your full points.
Watch step by step video on how to participate Airdrip:
(Required Steps)
1.a Make sure to follow both accounts on Twitter at @iotex_io and @StarCrazyGame

Step-by-step instructions are below:
1. Register for Airdrip here. You will need to renew your Airdrip registration every 30 days. This is to ensure Airdrip rewards are delivered to active community members. Every time you renew, a fresh 30-day window will be initiated.

2. Airdrip-eligible users (i.e., stake >1,000 IOTX for >30 days) will be sent non-transferrable points daily. The amount of points distributed per day per user will be log-proportional to the size of your eligible stake vs. total amount staked. The first Airdrip points will be issued on Wednesday, September 29 @ 5pm PDT.

3. Use your points to claim XRC20 tokens from active Airdrip pools. Each Airdrip pool is powered by an automated market maker (AMM), which automatically re-balances the amount of XRC20 tokens that can be claimed with one point:
If the pool has a shortage of XRC20 tokens (i.e., many people have claimed tokens), the redemption value of one point will decrease for that specific pool.
If the pool has excess XRC20 tokens (i.e., less people have claimed tokens), the redemption value of one point will increase for that specific pool.
Airdrip-eligible users can choose whether to spend their points or save their points for future Airdrip pools. There is no expiration date on points.
✅ The first Airdrip pool will be $200,000 worth of GFT-IOTX LP tokens sponsored by StarCrazy. These tokens will be claim-able from Sept 29 @ 5pm PDT thru November 13 @ 5pm PDT.
⭐️ Register for Airdrip here to accumulate points and claim tokens.
IoTeX Staking - Rewards Overview
IoTeX stakers have the flexibility to choose how many IOTX to stake, as well as how long to stake their tokens. The more you stake and longer you stake, the more staking rewards you will receive. You can also qualify for Airdrip and Burn-Drop by meeting specific staking duration requirements. The table below summarizes how you can qualify for additional rewards tiers based on your staking parameters.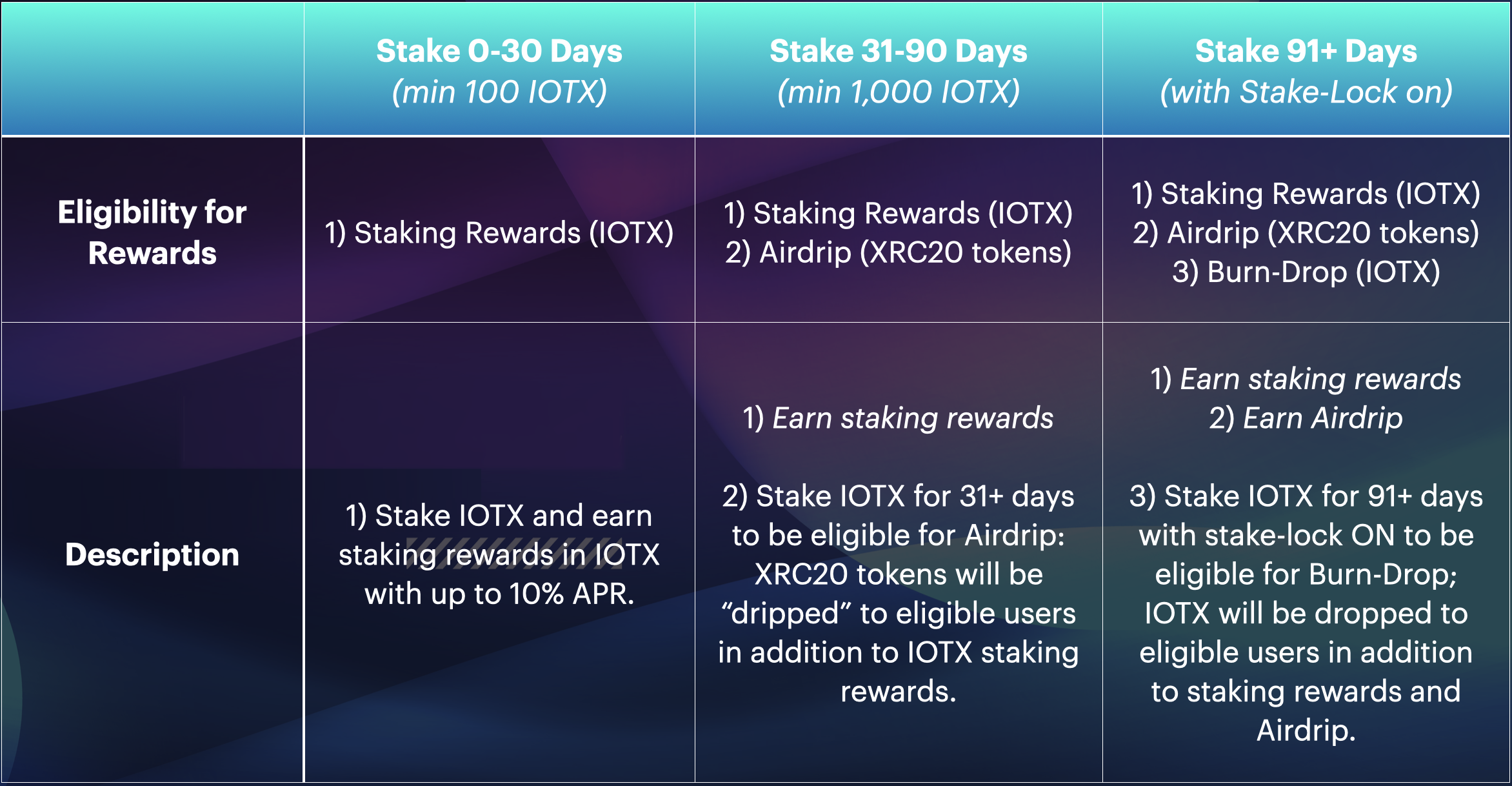 Staking Rewards: stake IOTX to earn up to 10% APR in IOTX; by setting a longer stake duration, you can qualify for Airdrip + Burn-Drop rewards. Learn more about Delegates and staking rewards via SmartStake dashboard.
Airdrip: by staking >1,000 IOTX for a stake duration of >30 days, you are automatically eligible for Airdrip rewards in addition to your IOTX staking rewards (note: you must register for Airdrip every 30 days)
Burn-Drop: by staking IOTX for a stake duration of >90 days with stake-lock ON, you are automatically eligible for Burn-Drop rewards. Learn more about Burn-Drop in this blog and track Burn-Drop progress on this website.
---
About IoTeX
Founded in 2017, IoTeX is an EVM-compatible blockchain platform to fuel the Internet of Trusted Things, an open ecosystem where humans and machines can interact with guaranteed trust and privacy. IoTeX envisions a future where everyday people can own and control their smart devices, as well as the data and value they generate. Backed by a global team of 30+ top research scientists and engineers, IoTeX combines blockchain, decentralized identity, and secure hardware to enable user-owned IoT devices and networks. By connecting the physical and digital worlds, IoTeX will empower the future machine economy and redefine the trillion-dollar IoT industry.