Ucam Q3 Update — The Final Countdown to Amazon Launch!
A year of long days and nights has all led to this point — Ucam is officially launching on Amazon this month!

A year of long days and nights has all led to this point — Ucam is officially launching on Amazon this month. Today, we are ecstatic to share that mass manufacturing is complete and Ucam has been shipped/accepted into Amazon US warehouses. This means the listing of Ucam on Amazon is just around the corner — it's time to bring Ucam to the mass market!
Over the past year, IoTeX & (fix link) Tenvis (Ucam hardware partner) have worked extensively on market research and beta testing with real end users to ensure Ucam has impenetrable privacy and an outstanding user experience. This quote from USV Founder, Fred Wilson, encapsulates the Ucam philosophy:
"People do care about privacy, but the sacrifices we make for privacy must come at a low enough cost that we will make them."
With hundreds of satisfied beta testers, five-star reviews from mainstream media, and adoption from crypto industry leaders, we know we have created something special with Ucam. Now it is time to bring privacy to the masses! In this blog, we provide a comprehensive update on Ucam's launch on Amazon, reviews + unboxing videos, referrals programs, and more.
Manufacturing Complete, Amazon Launch Soon!
Last week, we provided a behind-the-scenes look at the Ucam manufacturing process, outlining the high-quality parts, detailed assembly, and rigorous testing of Ucam. The manufacturing process was overseen by Tenvis, a security camera manufacturer since 2005, who ensured each and every Ucam was built to the highest quality standards.
After completing the mass manufacturing process, thousands of Ucams were shipped to Amazon's US Warehouse — as of September 15, Amazon has received the shipment and is now preparing for the official launch of Ucam.
The official date for Ucam launch on Amazon will be announced within the next week. Stay tuned to our official channels for the exact date!
Ucam Pre-Orders Will Be Shipped This Week
The initial response for Ucam was fantastic. So fantastic that we sold out of our Ucam pre-order inventory in July. We know many of you that ordered a Ucam after July have been patiently waiting. Today we have good news for you!
Now that mass manufacturing is complete, all Ucam pre-orders that have not yet been fulfilled will be shipped starting this week! Specifically, this applies to anyone that ordered a Ucam via https://iotex.io/ucam in August or September — your orders will be fulfilled/shipped and you will receive an email confirmation with the tracking information.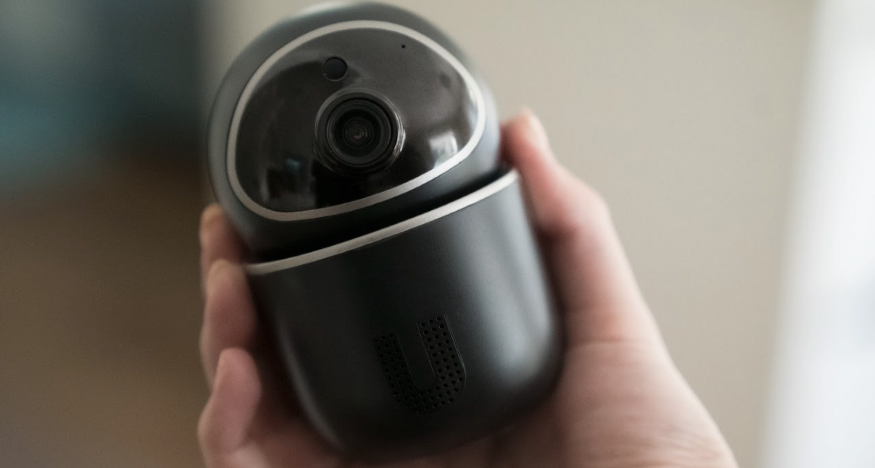 Ucam Gets Five-Star Reviews
Ucam is a five-star product that will change the technology landscape forever. But don't just take our word for it — Ucam has been given five-star reviews by CoinDesk, Decrypt, and even mainstream media outlets including:
Newsweek, a global news outlet with 100M+ readers, gives Ucam a glowing and detailed review. See the review here.
TheHookUp (100K+ subscribers on YouTube) ranks Ucam in the Top 3 security cameras on the market. See the review here.
GizChina, an authoritative voice for smart gadgets, praises Ucam as a pioneer in privacy technologies. See the review here.
Looking for even more details on Ucam? We encourage you to watch our Ucam Unboxing + Tutorial Video which explains every detail of Ucam.
Community Referrals Program — Coming Soon!
Over the past months, we have enjoyed interacting with new and existing IoTeX community members that have helped us beta-test Ucam. Now we are excited to announce another way for the community to get involved with bringing Ucam to the masses — in the coming weeks, we will be launching an incentivized community referrals program for Ucam!
For every Ucam sold, the referrer (you!) and referee will each get a referral bonus. The more you sell, the more bonuses you will get! Start gathering a list of friends, family, and other contacts that you think will appreciate the privacy of Ucam.
Stay tuned to our official channels for more details on Ucam!
About IoTeX
Founded as an open source platform in 2017, IoTeX is building the Internet of Trusted Things, an open ecosystem where all "things" — humans, machines, businesses, and DApps — can interact with trust and privacy. Backed by a global team of 30+ top research scientists and engineers, IoTeX combines blockchain, secure hardware, and confidential computing to enable next-gen IoT devices, networks, and economies. IoTeX will empower the future decentralized economy by "connecting the physical world, block by block".