Pebble Tracker — July 2021 Update: Preparing for Mass Manufacturing
Pebble Tracker is the latest "Powered by IoTeX" device that provides verifiable proof of real world events to the IoTeX blockchain.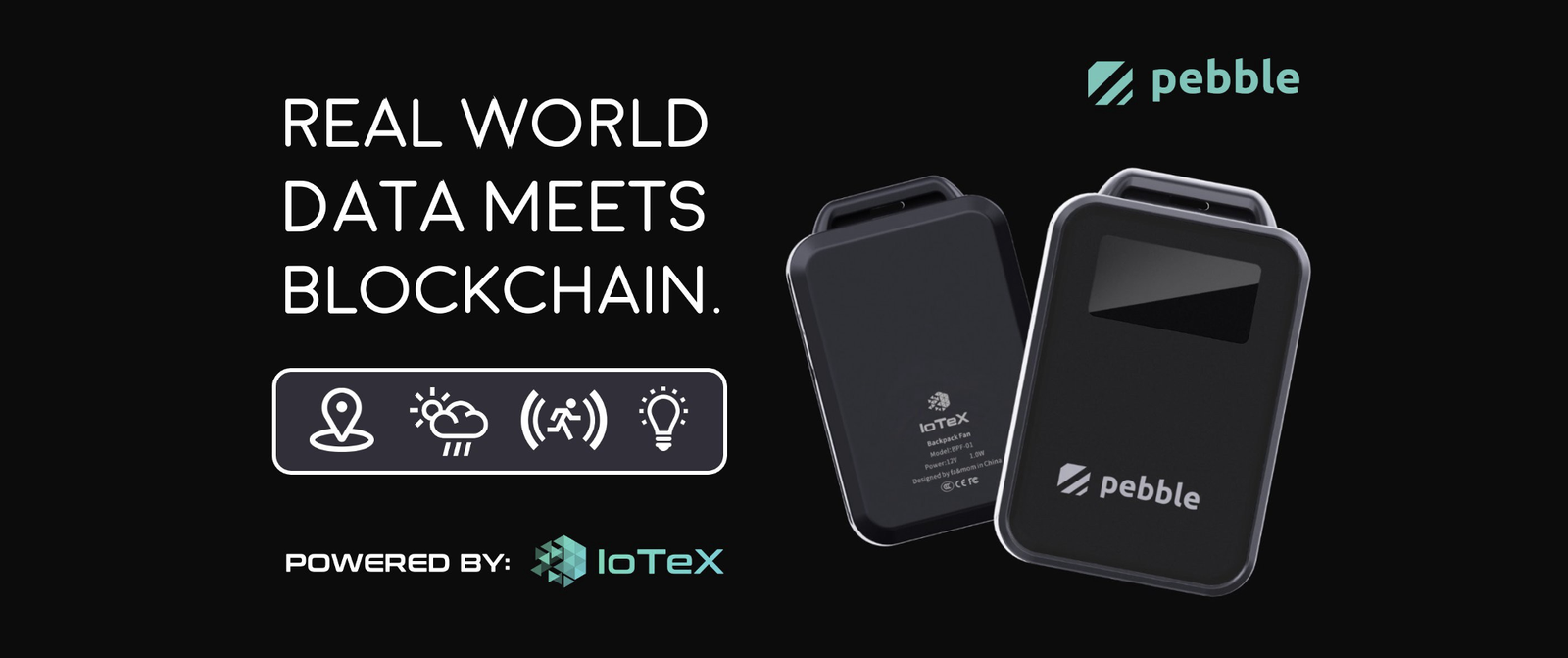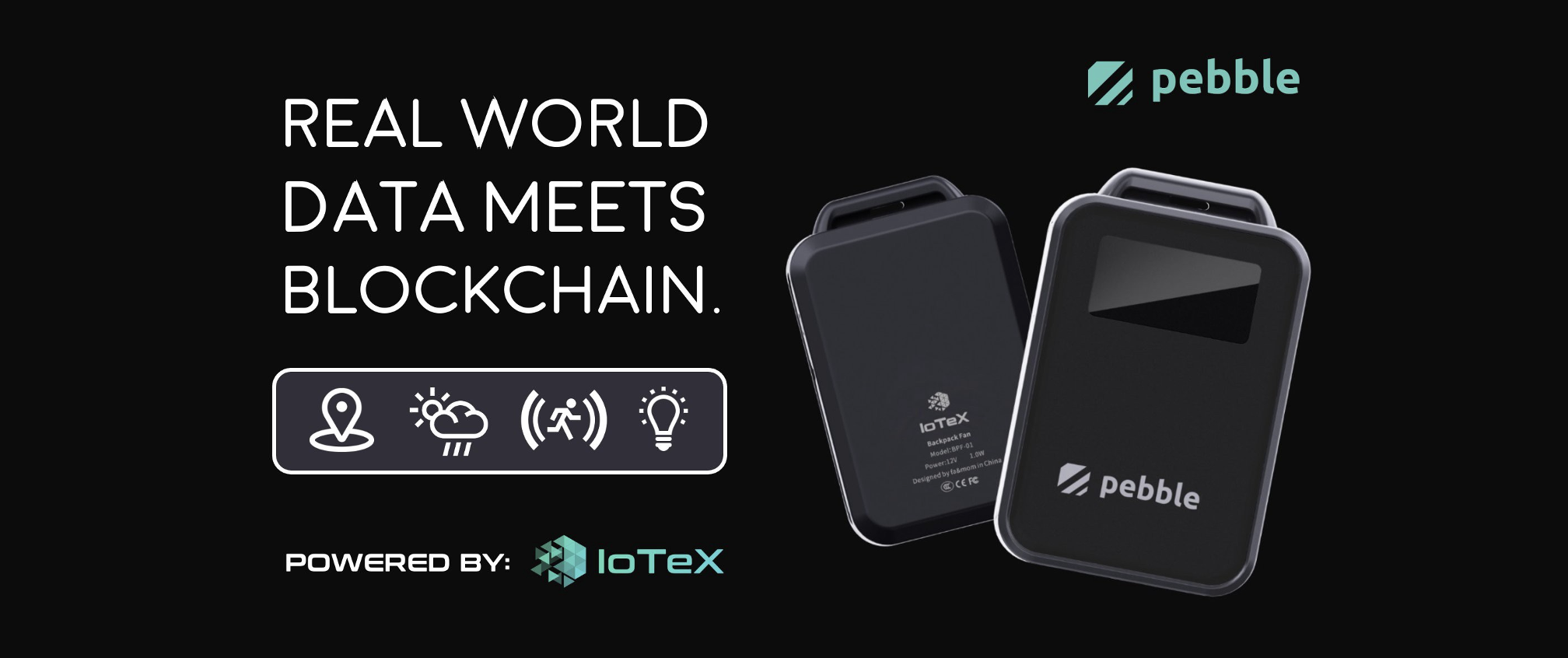 Pebble Tracker is the latest "Powered by IoTeX" device that provides verifiable proof of real world events to the IoTeX blockchain. Equipped with tamper-proof hardware and GPS, climate, motion, and light sensors, Pebble Tracker is a first-of-its-kind product that will empower the first physical/digital if-this-then-that (IFTTT) contracts— if something happens in the real world (and you can prove it to the blockchain), then trigger customizable commands via smart contract.
Just like verifiable price feeds (e.g., Chainlink) sparked a DeFi renaissance in 2020, verifiable real world data feeds from devices like Pebble Tracker will spark a new wave of innovation for the blockchain industry. From "proof of presence" via GPS data for supply chain and real world NFTs, to "proof of safe-handling" via motion data to inform insurance contracts, to "proof of temperature" via climate data to settle delivery disputes, bringing trusted data from the real world to IoTeX will unlock an entirely new category of decentralized use cases where people can earn digital assets based on their real world data/actions.
Manufacturing Update
The COVID-19 pandemic has caused major disruptions worldwide, and electronics manufacturing has been one of the most impacted industries. From global chip shortages to supply chain bottlenecks to labor shortages, our world is going through unprecedented times. Amidst these hurdles, IoTeX has worked around the clock to get Pebble Trackers manufactured and into your hands as soon as possible. The manufacturing process is in-progress and we anticipate all Pebble Trackers will be shipped by the end of Q3 2021 — thank you for your patience!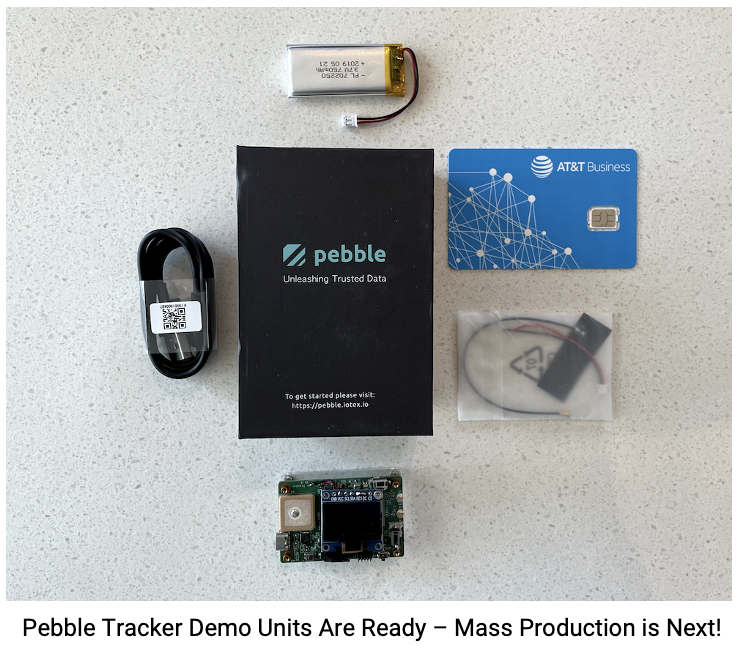 In addition to coordinating with our suppliers and manufacturers, we have been busy adding a multitude of new hardware and complementary firmware/software for Pebble Tracker. A sleek case, multiple power modes, and user-friendly device registration portal — we have been developing at a rapid clip and going the extra mile to ensure our blockchain and Pebble Tracker delivers a fantastic user experience for both developers and users.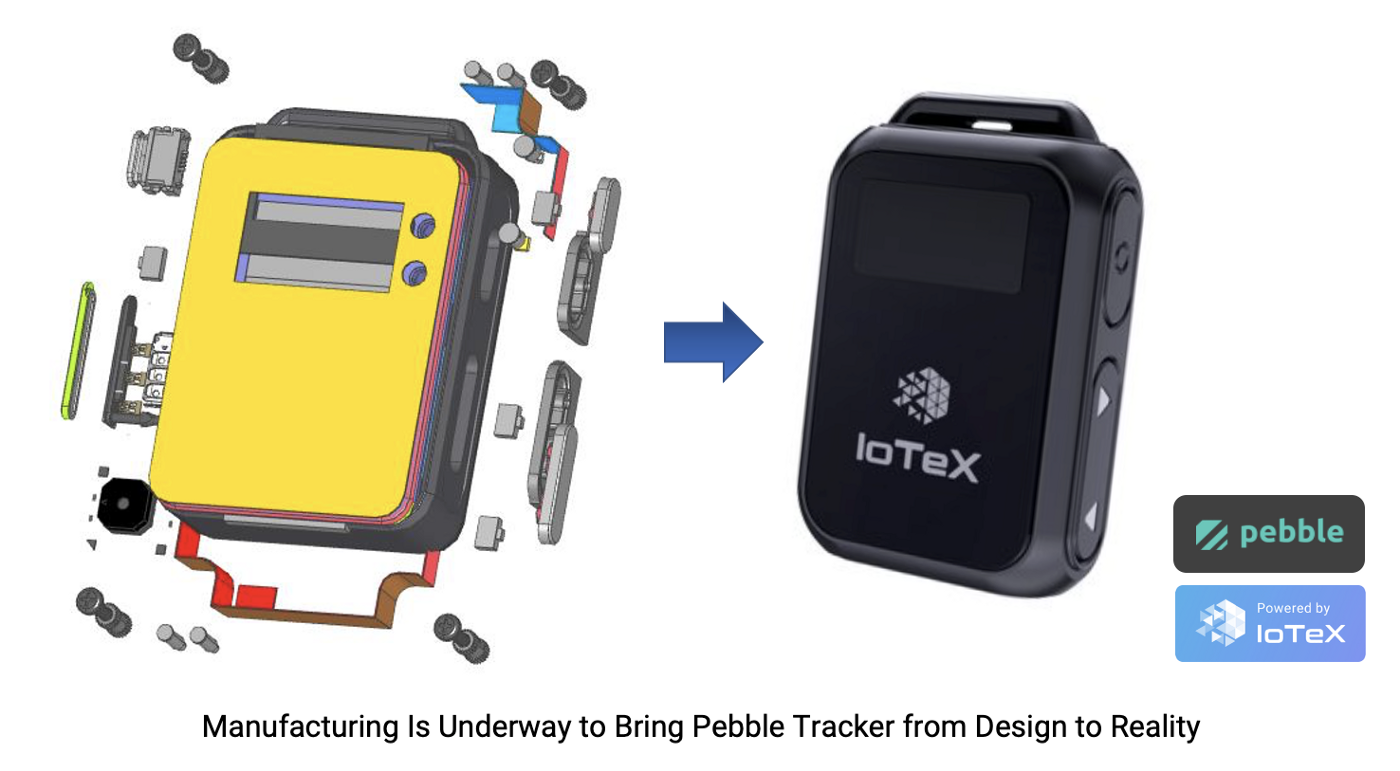 First off, we have added a sleek and functional case for Pebble Tracker, which will be included for free for all CrowdSupply backers. The case provides 3 convenient buttons for user-friendly navigation, a shiny 0.96 inch Blue OLED display with 128x64 px resolution, and convenient Micro-USB and SIM Card slots. We also re-positioned the climate sensor to minimize interference of the device's on-board temperature on sensor readings. Rounding out the new hardware features, we have included a built-in lithium ion battery so you can start using Pebble Tracker immediately once it's in your hands.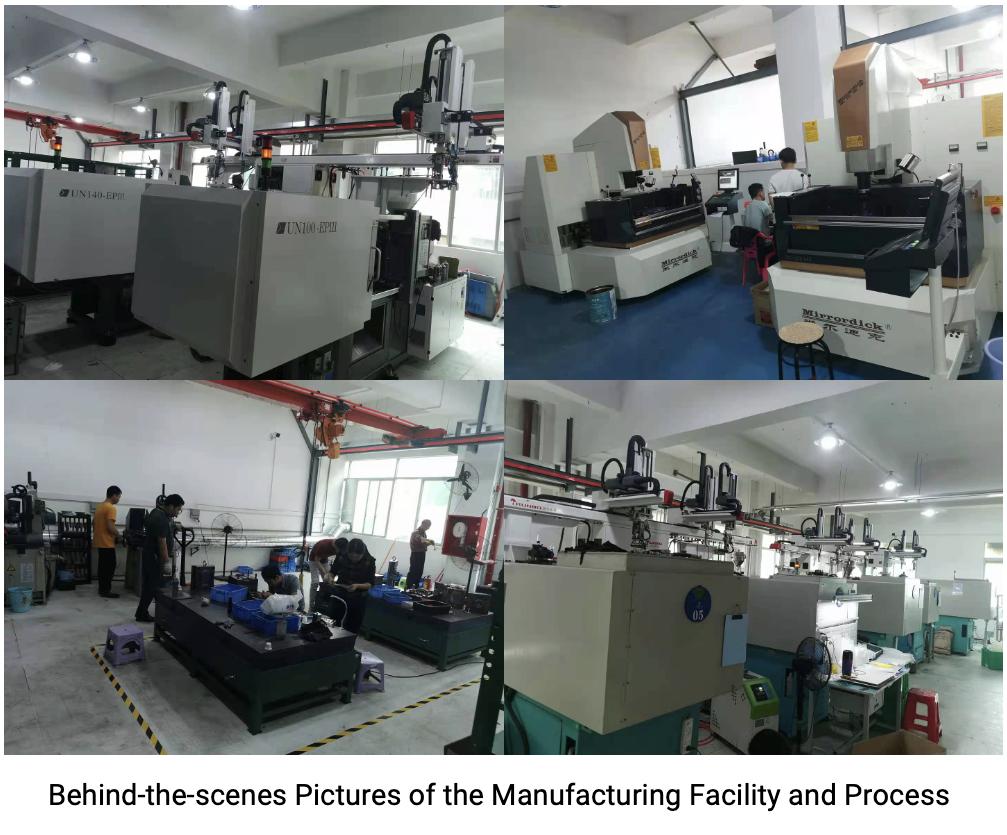 On the firmware/software side, we have also built a suite of new features, including firmware catering to different modes of operation (e.g., no-battery, low-power, always-on), a device onboarding portal to register a decentralized identity (DID) for your Pebble Tracker, and support for projects like Pebble GO, HealthNet, and HealthBlocks that will utilize data from Pebble Tracker in their Dapps on IoTeX.
If you're itching to get started with developing on Pebble Tracker, you can check out our comprehensive dev docs and our new Pebble Tracker Simulator, which simulates the verifiable GPS, climate, motion, and light data that is captured/signed by a Pebble Tracker and publishes this signed data to any MQTT endpoint — give it a try and let us know your feedback!
Get Pebble Tracker on CrowdSupply, shipping by end of Q3 2021:
Pebble Tracker

Learn more about Pebble Tracker via the links below:



About IoTeX
Founded as an open-source platform in 2017, IoTeX is building the Internet of Trusted Things, an open ecosystem where all "things" — humans, machines, businesses, and DApps — can interact with trust and privacy. Backed by a global team of 30+ top research scientists and engineers, IoTeX combines blockchain, secure hardware, and confidential computing to enable next-gen IoT devices, networks, and economies. IoTeX will empower the future decentralized economy by "connecting the physical world, block by block".