IoTeX and DIMO Partner to Drive the Future of Mobility in Web3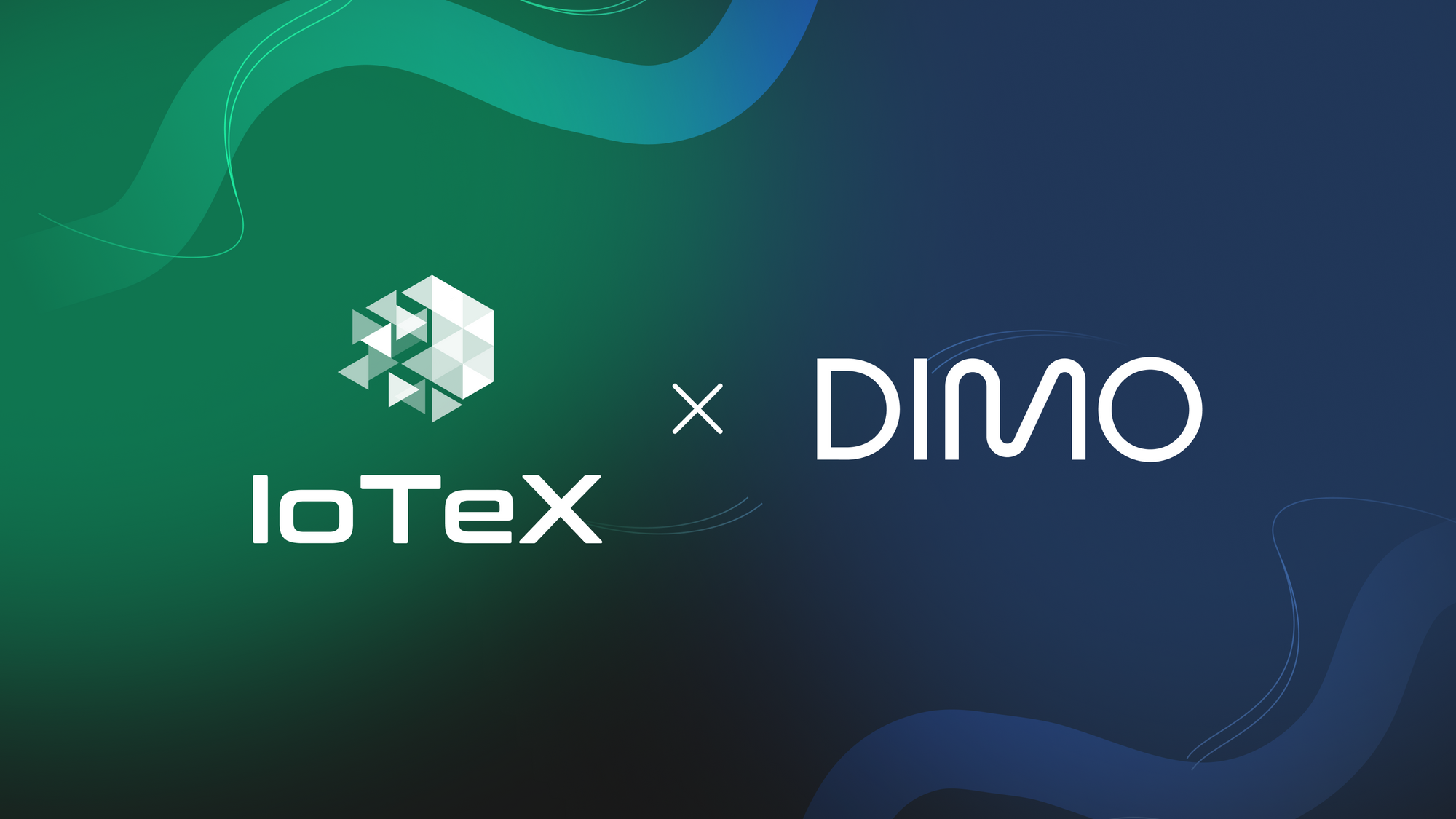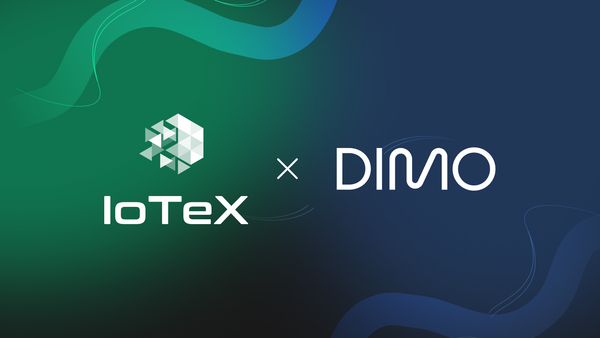 IoTeX continues to show leadership in the Decentralized Physical Infrastructure Networks (DePIN) sector with its fast-growing ecosystem, which is why we are so excited about the partnership with DIMO.
IoTeX and DIMO are working to revolutionize mobility for the future. Integrating W3bstream, the first smart device-to-smart contract off-chain compute infrastructure, onto the DIMO network allows Web3 developers access to zero-party mobility data, unlocking the potential for groundbreaking automotive dApps that enable consumers and fleet operators to take control of their vehicle data.
DIMO focuses on mobility services via a unique hardware device that users and fleet operators can hook up to their cars so that they can own their data and monetize it. So before we dive into the partnership itself, let's look at the importance of this agreement based on the numbers.

Numbers that matter
Today, about 250 million connected vehicles are on the roads globally. That will increase approximately 10-fold in the next seven years to 2.5 billion, representing a fascinating opportunity to bring millions of new users to Web3. It also means new attractive opportunities for developers and entrepreneurs to create decentralized applications (dApps) that empower drivers and fleet operators.
A McKinsey report recently revealed that by 2030, 95% of all vehicles sold could be connected, and in that same study, they estimated that by that year, data from advanced vehicles could be worth $600 a year. Other reports claim profit from vehicle data could soon surpass the cost of the vehicle itself.
More about the partnership
At the core of the collaboration between IoTeX and DIMO is the goal to improve the driver and fleet operator experience for millions of vehicle owners worldwide. For starters, IoTeX will build a W3bstream integration on the DIMO network to create an entirely new design space for developers to build automotive dApps with the potential to transform mobility services globally.
These Web3 applications will enable consumers and fleet operators to take control of their vehicle data and unlock significantly improved services, including automotive finance, insurance, shared mobility, maintenance, etc.
Plenty has been said regarding people's increasing interest in owning, controlling, and being able to monetize their data instead of centralized entities that, for decades, have exploited user data.
The problem is that most users believe they control their data, but DIMO Co-Founder Andy Chatham has other eye-opening statistics.
"Nine out of ten people believe they own and control their vehicle's data, which isn't the case today," explained Chatham. "DIMO solves a big problem and puts vehicle owners back in the digital driver's seat of their vehicles."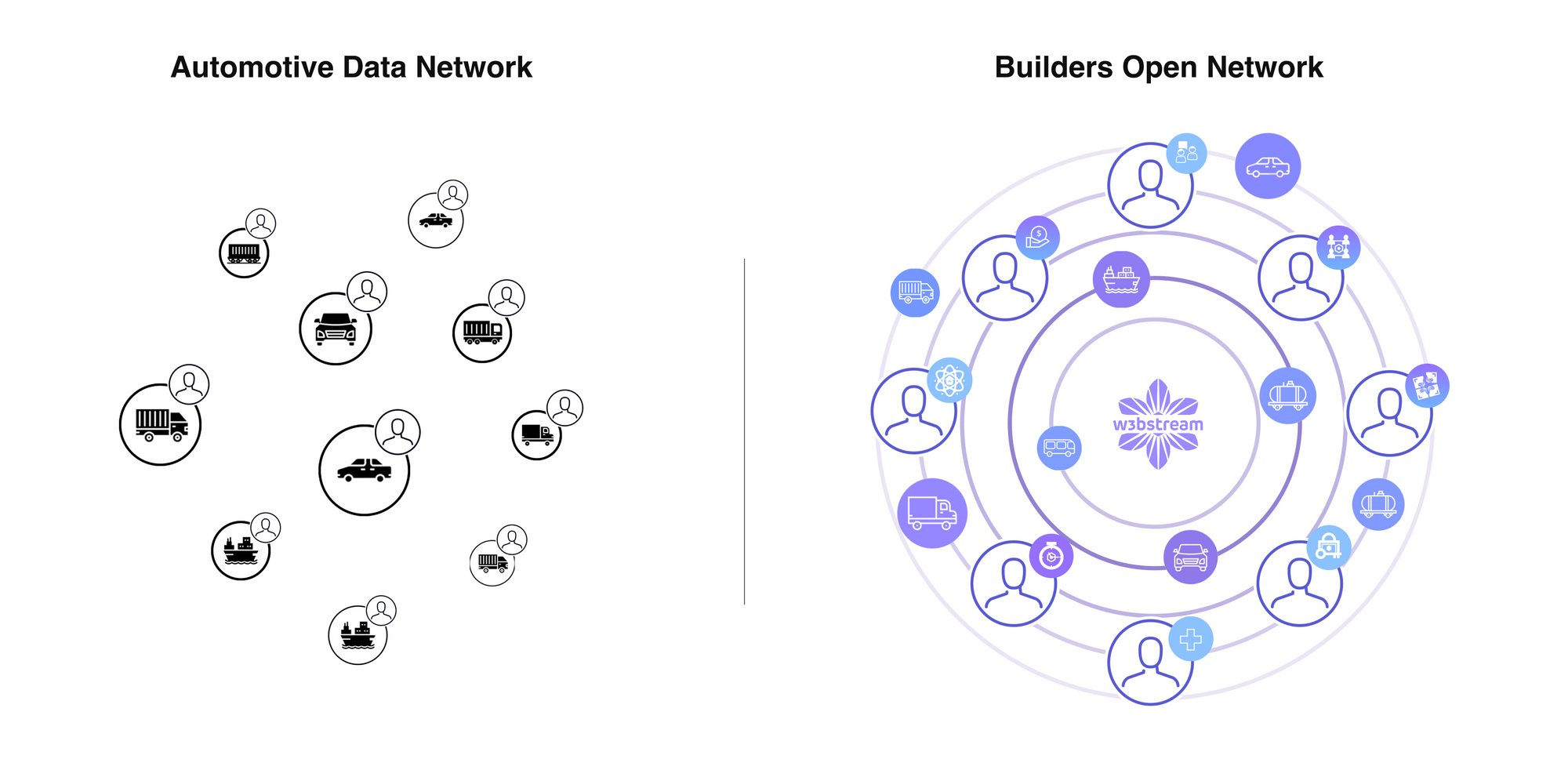 Helping grow into a movement
"We're excited to have more partners like IoTeX helping us grow the DIMO project into a movement," said Chatham. He noted that just four months after the DIMO launch and 10,000 vehicles covering 50 million miles, both "developers and users have started to recognize that an open approach to vehicle data connectivity will win."
IoTeX, a Web3 infrastructure platform connecting intelligent devices and real-world data to blockchains, and DIMO, a platform connecting drivers and their data with developers and manufacturers to drive change in mobility services, have plans to evolve their partnership over time to deliver supercharged rewards to users.
"We are thrilled to partner with DIMO to drive the future of mobility," said IoTeX CEO and Co-Founder Raullen Chai. "Combining our strengths in open, decentralized protocols and data privacy with DIMO's consumer products, open hardware ecosystem, and developer platform, we can create a user-owned digital ecosystem that empowers individuals and communities."
Recapping
IoTeX provides W3bstream, which can be viewed as a machine orchestration layer built on top of a blockchain that can organize and coordinate a set of machines to complete a specific task, enabling developers, businesses, and users to gather data from various sources, including trustworthy gadgets and machines connected to the Internet.
DIMO allows users to create customized digital twins of their vehicles and save money and time with plugins for insurance, maintenance, tires, batteries, and even car sales and financing. Users earn rewards by using apps and services in the DIMO ecosystem and sharing aggregated data.
The DIMO-IoTeX partnership will continue to evolve. As it does, we will keep our community updated on all the fascinating new details of where this promising collaboration takes us.
If you are interested in DePIN you can learn more about the latest developments in the sector and compare projects by visiting DePINscan. DePINscan powered by W3bstream and IoTeX is designed to empower intelligent investors in the DePIN sector.