Why IoTeX is thrilled to join one of the world's largest open source software foundations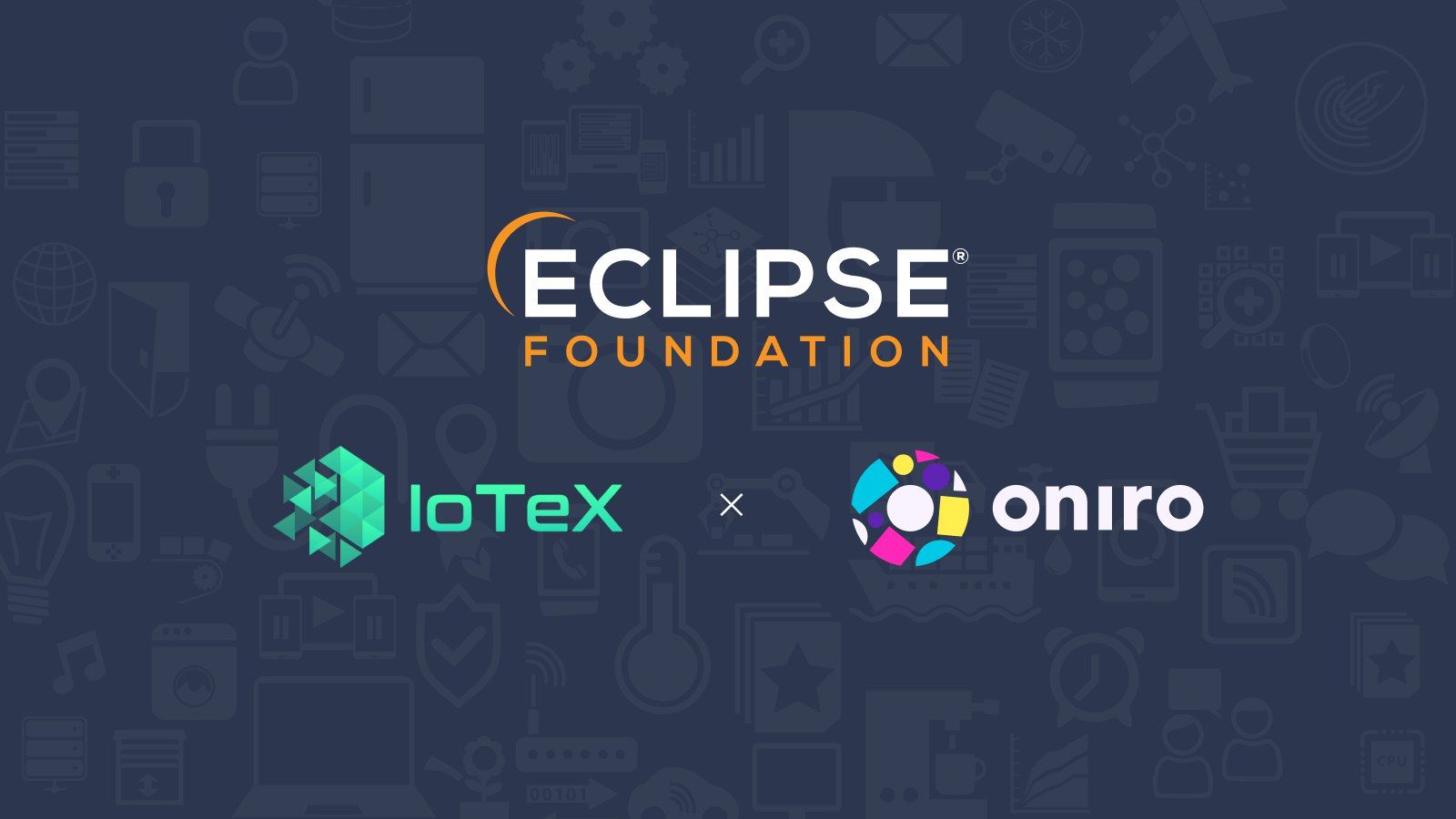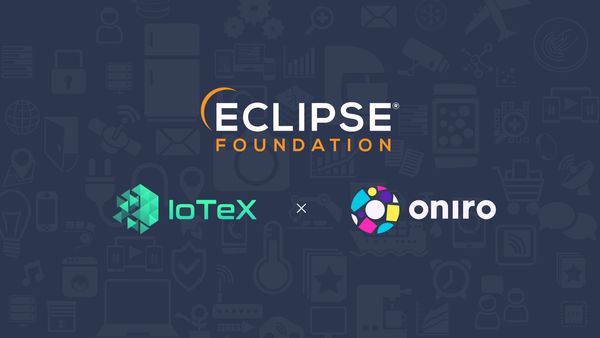 IoTeX is thrilled to announce it has become the only Layer 1 blockchain project to join the Eclipse Foundation (EF), one of the world's largest open-source software organizations. Our efforts there, led by Dr. Xinxin Fan, will focus on working with the foundation to develop a distributed open-source operating system for all consumer devices.
"The Eclipse Foundation is thrilled to welcome IoTeX and its team of scientists, engineers, and cryptographers, and we are excited to see the Web3 open-source technology they bring to our community," said Mike Milinkovich, executive director of the Eclipse Foundation. "We will provide a vendor-neutral governance framework within the Oniro working group for open collaboration with IoTeX."
At EF, IoTeX will also be the first to explore how to integrate Web3 components into the operating system layer of IoT devices as additional services and modules. And by contributing to the Oniro Project, it now becomes possible for IoT devices to interact with blockchains using these advanced operating system features.
Our Co-Founder and CEO, Dr. Raullen Chai, expressed how pleased he is with this new membership, IoTeX's fourth alignment with mainstream associations. That makes us one of the very few blockchain projects intensely involved in the Web2 space educating and helping integrate Web3 technologies. We believe this is key to mass adoption.
"We are extremely honored to become one of the Eclipse Foundation's most recent members and the first Web3 project in the EF that connects the physical world to the metaverse," said IoTeX CEO and Co-Founder Raullen Chai. "Our main focus is collaborating with the foundation's Oniro Working Group."
The EF's members
So who else is an Eclipse Foundation? The EF has over 300 prominent members, including IBM, Microsoft, Google, Mercedes-Benz, Siemens, Volkswagen, Bosch, Toyota, and Volkswagen, who could benefit significantly from IoTeX's W3bstream technology, the world's first decentralized infrastructure for intelligent devices and data.
The Canada-based Eclipse Foundation provides its global community of individuals and organizations with a mature, scalable, and business-friendly environment for open-source software collaboration and innovation.
What is the Oniro Group?
So how about the EF's Oniro Group? Designed with modularity, the Oniro open source software platform offers more significant levels of flexibility and application portability across the broad spectrum of consumer and IoT devices — from tiny embedded sensors and actuators to feature-rich smart appliances and mobile companions.
The Oniro Group and IoTeX are a perfect match as they are both IoT agnostic and are keen on building a global community of developers.
Examples of how IoTeX adds value
Among the infinite number of consumer-facing and industrial use cases, W3bstream enables supercharging customer engagement and loyalty with intelligent devices that range from tiny sensors to automobiles and large home appliances.
Bosch, for example, manufactures smart washing machines and refrigerators. According to a Report Linker report, this year's global smart refrigerator market was worth just over $5.2 billion and is expected to reach nearly $7 billion by 2025. In the US, large, intelligent appliances such as refrigerators and washing machines are present in 13% of households, Statista reported.
Smart refrigerators have cameras and sensors that gather loads of data, namely all their users' consumer habits, including where and how often they shop for groceries, and what brands they use. All that data has tremendous marketing value and could also have social and medical research applications.
With W3bstream, Bosch could quickly and inexpensively develop a Web3 application integrated into each smart refrigerator to reward users for their data which could be enough to pay back the cost of the appliance over time.
At the same time, both firms would generate additional revenue from transactional costs derived from the users' data sharing. They also stand to gain from those consumers purchasing other smart devices and from replacing the ones they have with new ones.
Cars know you better than you believe
Car data could already be worth more than the vehicle itself, according to a 2017 report. Mashable wrote that newer cars are similar to smartphones, only they have wheels. Many are WiFi-enabled, come with over a hundred CPUs, and have Bluetooth embedded. It knows, just like your smartphone, whether you are a churchgoer, attend AA or visit Planned Parenthood, shopping malls or cinemas. Because of nearly 200 or so sensors throughout the vehicles, it has data points that can build a complete profile of the driver and their passengers too.
According to a McKinsey report, car data monetization will be worth $750 billion by 2030. In 2021, there were about 230 million connected cars globally and 84 million on the roads in the United States, according to a Statista report. By 2030, that number is expected to triple to 630 million worldwide and 235 million in the United States, meaning the data of each car is worth at least $1,000 annually.  
So again, what if Mercedes-Benz, Toyota, BMW, and Volkswagen, members of the Eclipse Foundation, built their Web3 dApp on W3bstream, allowing their consumers to earn at least $1,000 back each year from their cars to enhance consumer experience and brand loyalty? On average, gaining a new customer costs five times more than holding onto a current customer. Improving customer loyalty is one of the main battles for marketing departments. Offering customers rewards for their data is a powerful weapon in their customer loyalty armory.
Stay tuned for even greater news
These are just two examples out of thousands that IoTeX's open-source technology makes possible for businesses seeking new ways to increase customer engagement and generate new revenue streams. That also further explains where IoTeX is headed and the future we can expect, which is greater now than ever before with the recent launch of W3bstream. This marks only the beginning of a new era that will bring even greater news in the coming months. Stay tuned!