IoTeX Breaks Records and Moons! 1 Billion and Beyond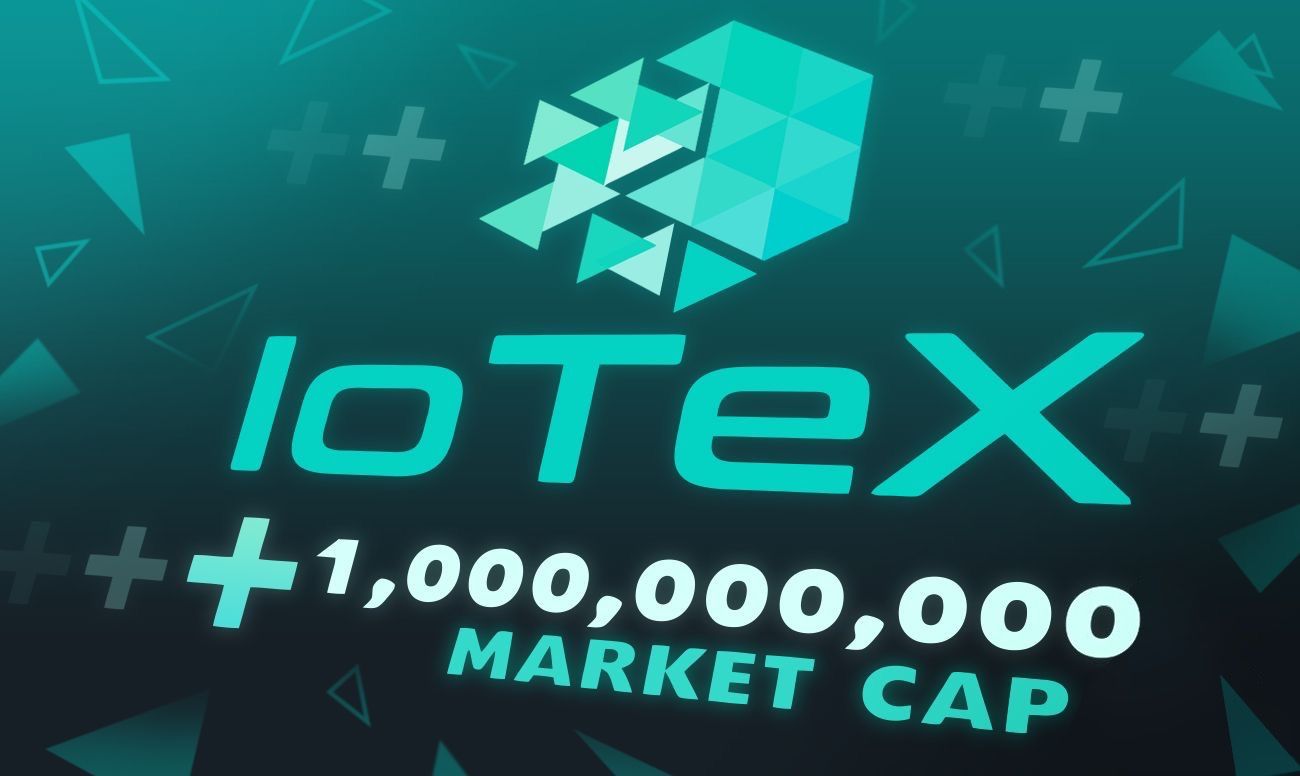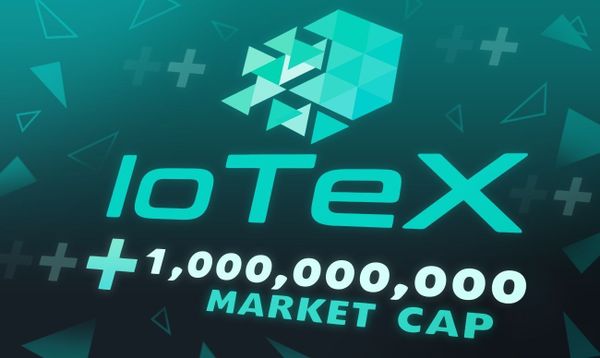 August was a record breaking month — in rapid succession, we achieved milestone after milestone that helped us reach >$1 billion market cap and new all-time highs in website traffic, wallet downloads, token price, and much more! If you weren't following the action this past month, make sure to read this update end-to-end as it's loaded with an entire year's worth of achievements. What a month!
To kick things off, we hosted a CoinMarketCap Learn & Earn campaign that brought 90,000+ new members to the IoTeX community. An incredible achievement, but just an appetizer — shortly after, we achieved our biggest milestone in recent history with our official listing on Coinbase. This triggered a waterfall of other top-tier exchange listings including Binance Futures, Huobi Futures, Crypto.com, Blockchain.com, any many more. These new US exchange listings and derivatives product offerings brought IoTeX to millions of new users around the world and forever cements IoTeX as a top-tier, regulatory-approved project.
With these massive milestones reached, what's next for IoTeX? We answered that very question in a special livestream AMA with the core team on what's next for IoTeX. During this must-watch session Raullen, Jing, Larry, and Art added context to what has been happening at IoTeX, and more importantly our incredible plans for the future.
Watch it now here!
We shared a sneak peek of our new "Powered by IoTeX" device portal and upcoming enterprise testbeds in the IIC & MOBI consortiums.
After  the biggest months ever for IoTeX, every day we are turning our vision for the Internet of Trusted Things into reality. Put on your seatbelts as the next few months will come with new game-changing announcements! 👀
🔒 IoTeX is now available on Ledger hardware wallets! Starting now, you can secure your IOTX, stake, and interact with dApps on the IoTeX Network with military-grade security from Ledger + ioPay Desktop wallet.
🚗 IoTeX is partnering with MOBI, the premier automotive + mobility blockchain consortium, where we will work with 100+ companies like Ford, GM, Renault, and more on R&D and pilots with Pebble Tracker.
⛓ Cross-chain IOTX $CIOTX is now live on Polygon & BSC — convert IOTX to CIOTX, and bridge CIOTX to Polygon & BSC using ioTube v5 to participate in cross-chain yield farms and much more.
🌈 The first NFT marketplace on IoTeX is finally here -- say hello to SOTA NFT Marketplace! With SOTA you can mint new NFTs and trade your existing IoTeX NFTs — learn how in our livestream demo with SOTA.
💵 IoTeX is now listed on Crypto.com. Purchase IOTX at true cost with credit card in USD, EUR, GBP and 20+ other fiat currencies, and spend it at more than 70 million merchants globally using the Crypto.com Visa Card.
1️⃣ Cointelegraph covered IoTeX's meteoric rise post-Coinbase listing in a series of back-to-back-to-back articles (1, 2, 3) that explained to the masses why the entire world had their eyes on IoTeX.
2️⃣ Our Head of Growth, Art Malkov, published an excellent op-ed in Forbes on "Blockchain & IOT: The Next Frontier Of Device Connectivity". A must read on the future of decentralized IoT!
3️⃣ As IoTeX broke the $1 Billion market cap, several publications including BTC Manager delivered in-depth articles on IoTeX as a billion-dollar project, and why we are heading higher in the future.
➡️ During our CMC Earn campaign, we created a series of new IoTeX introduction videos — check them out and share with your friends!
➡️ IoTeX Co-founder Raullen Chai delivered a presentation at Chainlink SmartCon on "The Trillion-Dollar Opportunity in Blockchain & IoT".
➡️ Social media activity, searches, and mentions were at an all-time high in August — IoTeX topped LunarCrush charts the whole month!
IoTeX @iotex_ioWith the entire world watching IoTeX, our awareness also reached all-time highs. Hundreds of thousands of people added $IOTX to their watch-lists, and even more learned/researched our project for the first time. Let's give our new community members a warm welcome! cc @LunarCRUSH
August 16th 202131 Retweets113 Likes
➡️ Top crypto influencers like BitBoy shouted out IoTeX to millions of followers that learned about IoTeX for the very first time.
IoTeX Ecosystem Updates 🤖 @IoTeX_CommunityHUGE IoTeX shoutout by @Bitboy_Crypto, a top crypto influencer with 1.2M+ YouTube subscribers! 🔥 "The $IOTX token is a steal at $0.07 price ... it's possible to see @iotex_io appreciate >500% this cycle ... and getting in to the Top 40." ➡️ Full video: youtube.com/watch?app=desk…
August 27th 2021110 Retweets356 Likes
➡️ The IoTeX cross-chain ecosystem has now grown to Ethereum, BSC, and Polygon, with other top networks in our sights.
IoTeX @iotex_ioThe IoTeX cross-chain ecosystem is growing rapidly with 20+ assets from @ethereum, @BinanceChain, and @0xPolygon now available on IoTeX. What top blockchain should we connect to next? 👇
August 6th 202154 Retweets189 Likes
➡️ Our Head of Cryptography, Dr. Xinxin Fan, shared insights on the future of blockchain-based security and privacy at several events.
Light Node Media @LightNodeMediaLooking forward to our Cryptography Panel tomorrow, moderated by @PratyushRT ,  featuring @mackabiecapital, @cryptoxfan and Rohit Sinha. Panel powered by @iotex_io. RSVP: us02web.zoom.us/webinar/regist…