IoTeX Joins MOBI Alliance to Fuel Mobility & Automotive Innovation

Today we are excited to announce our new partnership with MOBI, a nonprofit alliance of the world's largest vehicle manufacturers, insurers, NGOs, and startups working to accelerate adoption of blockchain across the automotive and mobility industries. MOBI addresses the needs of the emerging multi-modal transportation ecosystems through collaborative efforts with diverse entities including:
Auto Manufacturers: BMW, Ford, GM, Renault, Honda, Hyundai, Toyota
Enterprises: Accenture, AWS, Bosch, Hitachi, IBM, PG&E, SwissRe
NGOs & Universities: World Economic Forum (WEF), USC, Texas A&M
IoTeX is already an active leader of several enterprise consortiums and standards bodies, including the IEEE, Industry IoT Consortium, and Confidential Computing Consortium. As members of MOBI, we will contribute our cutting-edge blockchain & IoT technology, including Pebble Tracker, to drive forward research and pilot projects such as MOBI's Trusted Trip. We look forward to working alongside the MOBI Alliance to fuel innovation across the automotive and mobility industries.
"We are excited to have IoTeX join MOBI. As an innovator in the blockchain & IoT space, IoTeX will work collaboratively with our community of vehicle manufacturers, startups, mobility service providers, and many more to make transportation more efficient, affordable, greener, safer, and less congested." – Tram Vo, MOBI Founder & Co-director
What is MOBI?
MOBI brings together forward-thinking companies, governments, and NGOs to make mobility services more efficient, affordable, and secure by promoting standards and accelerating the adoption of blockchain-related technologies. MOBI members participate in an open innovation platform that shares industry best practices, new technology, and trends in smart mobility. Various MOBI working groups explore specific use cases within the mobility industry and establish common means to define, measure, and test quality, performance, and security. Through collaborative pilots and testbeds, MOBI engages blockchain developers and public companies in developing solutions for the future of mobility.
MOBI Trusted Trip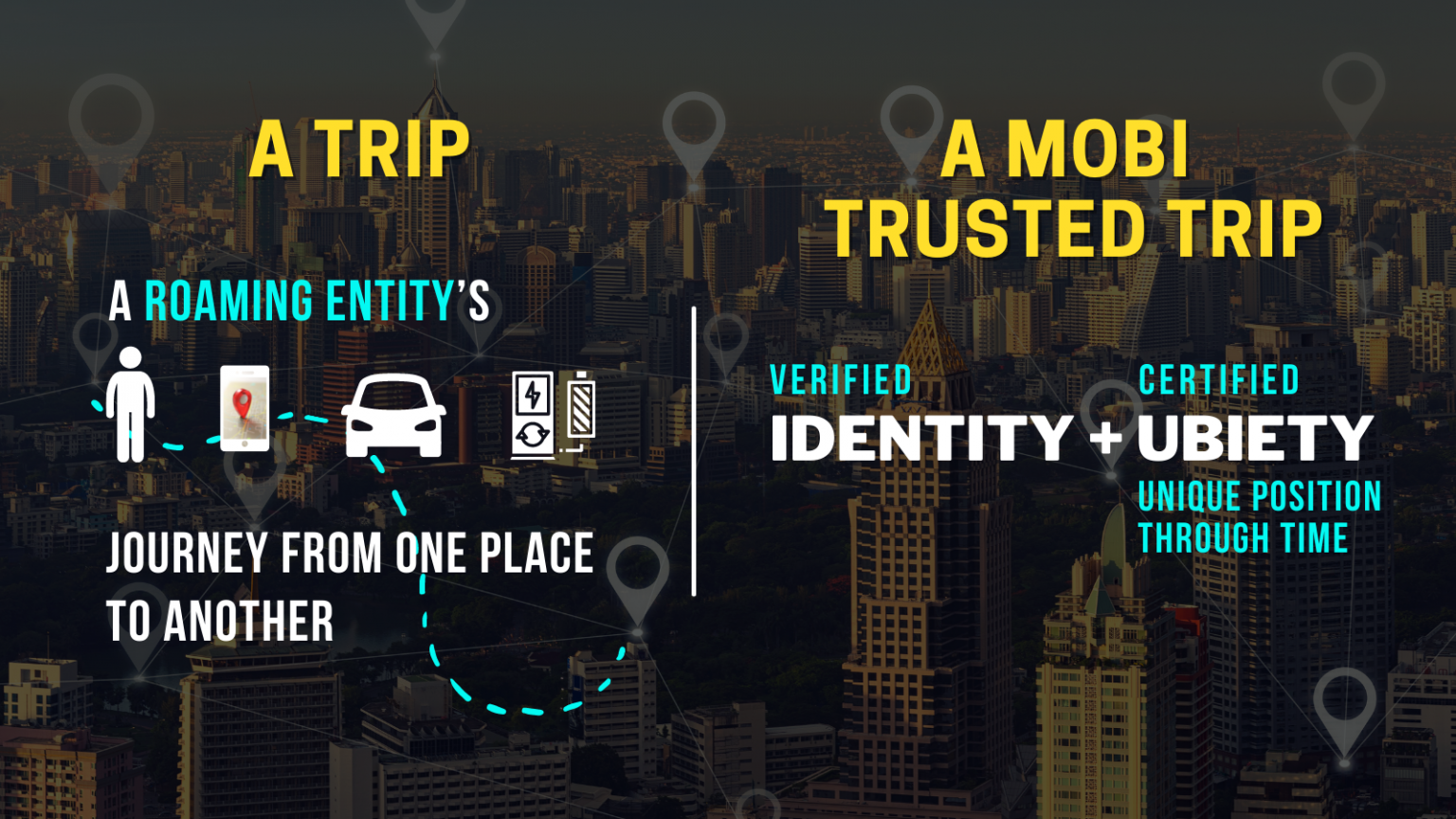 One of the key initiatives IoTeX will be contributing to is MOBI's brand new initiative called Trusted Trip, which tracks a roaming entity's (e.g., person, package, vehicle) journey from one place to another. The vision for MOBI Trusted Trip perfectly aligns with IoTeX's original vision for Pebble Tracker, a multi-sensor, tamper-proof asset tracking device that streams verifiable data (e.g., GPS, climate, motion, light) from the real world to on-chain smart contracts. By combining decentralized identity (DID) that contains unique characteristics  of a person/asset/vehicle with ubiety (i.e., unique positions in space and time), Trusted Trip will enable transparency and monetization opportunities in a mobility-services economy. Using "Powered by IoTeX" devices like Pebble Tracker and Ucam, a Trusted Trip can be validated, attested, and certified to enable a multitude of applications that advance smart mobility and sustainability.
What's Next?
We are thrilled to take a major leap into the mobility and automotive sector by joining the MOBI Alliance. Our ongoing efforts with Consensus Networks + US Navy for medical supply chain and enterprise testbed within the IIC for Valuable Asset Tracker (VAT) are already reminiscent of the goals of MOBI – to create smarter, more trustworthy, and end-to-end trusted mobility solutions that will redefine the way we interact with real world assets and data. We look forward to sharing more progress with the IoTeX community as we tackle these critical challenges together with the MOBI Alliance.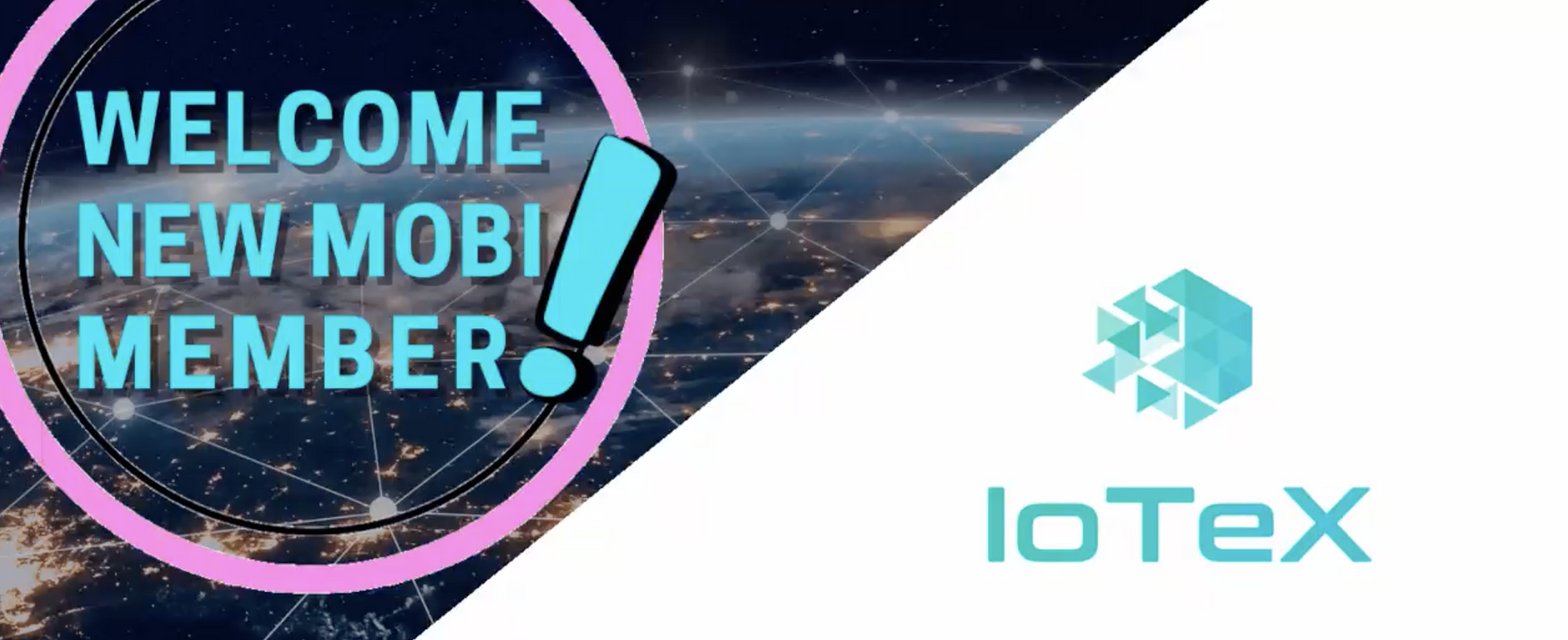 ---
About IoTeX
Founded as an open-source platform in 2017, IoTeX is building the Internet of Trusted Things, an open ecosystem where all "things" — humans, machines, businesses, and DApps — can interact with trust and privacy. Backed by a global team of 30+ top research scientists and engineers, IoTeX combines blockchain, secure hardware, and confidential computing to enable next-gen IoT devices, networks, and economies. IoTeX will empower the future decentralized economy by "connecting the physical world, block by block".
Learn more: Website | Twitter | Telegram | Discord | Reddit | Blog