IoTeX Teams Up with Port3 to Build Ecosystem Quest Platform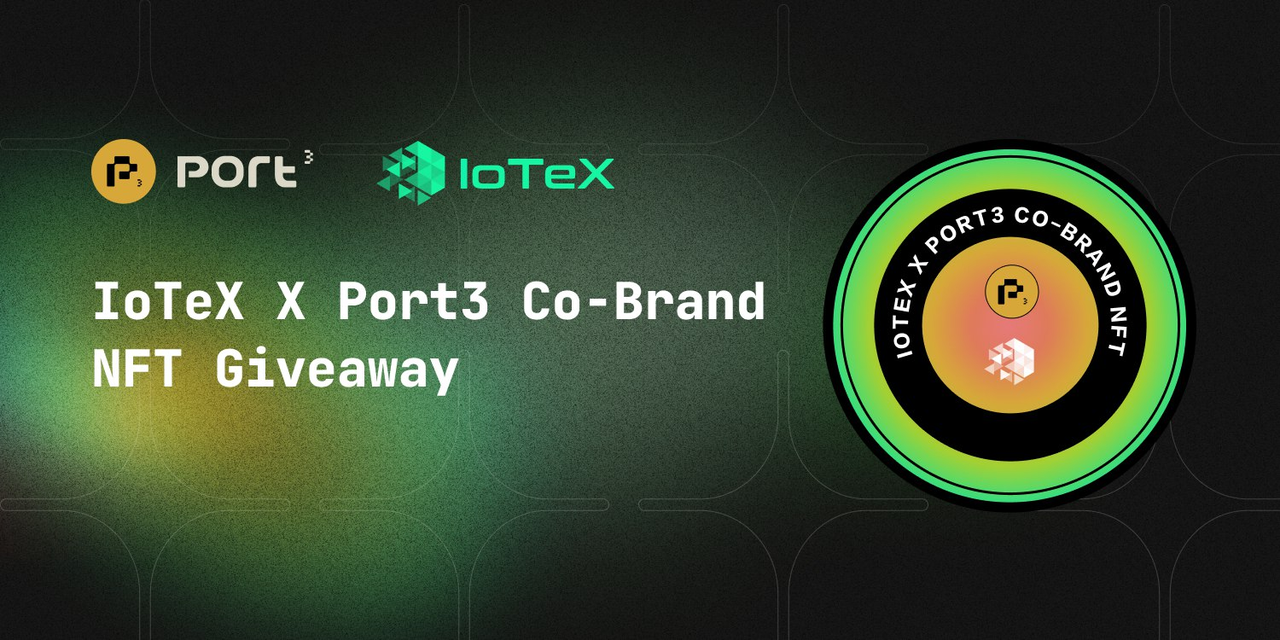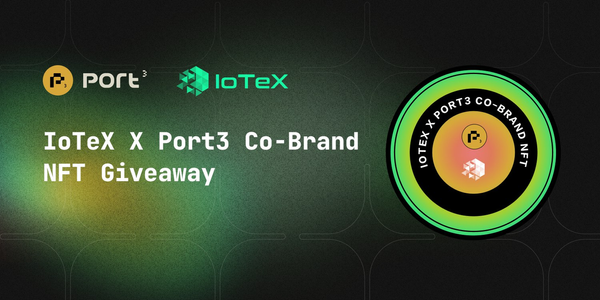 We are thrilled to announce that IoTeX has partnered with Port3! We are currently in negotiations regarding various aspects of collaboration, with a focus on integrating Port3's SoQuest and its diverse functionalities into IoTeX's products. This partnership aims to provide a robust and customizable task platform solution for projects within the IoTeX ecosystem, offering our users an attractive and thriving quest center at the same time.

SoQuest, a leading web3 task platform, has developed Quest-as-a-Service (QaaS), an innovative solution that allows projects to embed tasks directly into their official websites for seamless marketing activities. This enables projects to streamline the task experience, enhance brand recognition, and facilitate efficient task management. On the other hand, Port3 is a social data gateway for Web3, aiming to aggregate and standardize off-chain and on-chain data, creating a social data layer accessible to all Web3 use cases. SoQuest is one of Port3's flagship products, highly regarded as a popular Web3 quest platform that helps projects build Web3 communities and aggregate various project activities and information.

To celebrate the collaboration between IoTeX and Port3 and the introduction of SoQuest, we are initiating a joint event using the SoQuest Widget feature at the Activity Center of mimo, IoTeX's decentralized exchange. Through the Widget, users can directly participate in SoQuest activities within the mimo Activity Center! Additionally, during this event, we will also release exclusive Port3 & IoTeX Co-Branded NFT for our loyal supporters.
Campaign Details
IoTeX and Port3 Joint Exclusive Brand NFT Giveaway!
Get ready for an incredible collaboration that combines cutting-edge technology and captivating art.
🎁 Rewards: 2,000 Limited Co-brand NFT.
⏰ Time: July 5th, 11:00am PST to July 12th, 11:00am PST.
🚨 How to enter: Complete all tasks on SoQuest here.
Activity Rules:
Complete all tasks on SoQuest to free-mint the limited co-branded NFT powered by IoTeX and Port3, first come, first served.
Once you complete all the simple tasks on SoQuest, your eligibility will be updated.
Co-branded NFTs will be listed on the Mimo NFT Marketplace.
Earn your future privileges of SoQuest. (The IoTeX and Port3 teams reserve the right to modify the terms and conditions at any time without prior notice)

IoTeX x Port3 Co-Brand NFT Holders' Future Privileges
We will continue to launch exclusive activities on IoTeX and SoQuest to encourage all holders to participate in IoTeX's eco projects and get generous rewards! 🎁
NFT holders will receive additional Gem rewards through a series of activities on SoQuest! (Specific details will be announced soon)

The collaboration between IoTeX and Port3 is an exciting milestone for both projects. By integrating SoQuest's customizable task platform into the IoTeX ecosystem, our goal is to provide powerful solutions for projects and offer users an engaging experience. Stay tuned for more collaborative activities that combine cutting-edge technology with captivating art. Together, we are building a vibrant and thriving task ecosystem for the Web3 community.