IoTeX Sees 4,600% User Growth in The Last 28 Days
In less than a month, IoTeX active user numbers have risen 4,608%. This milestone is the culmination of years of hard work by developers, partnerships and the good will we've developed by providing a reliable, better, cheaper, fully decentralized blockchain.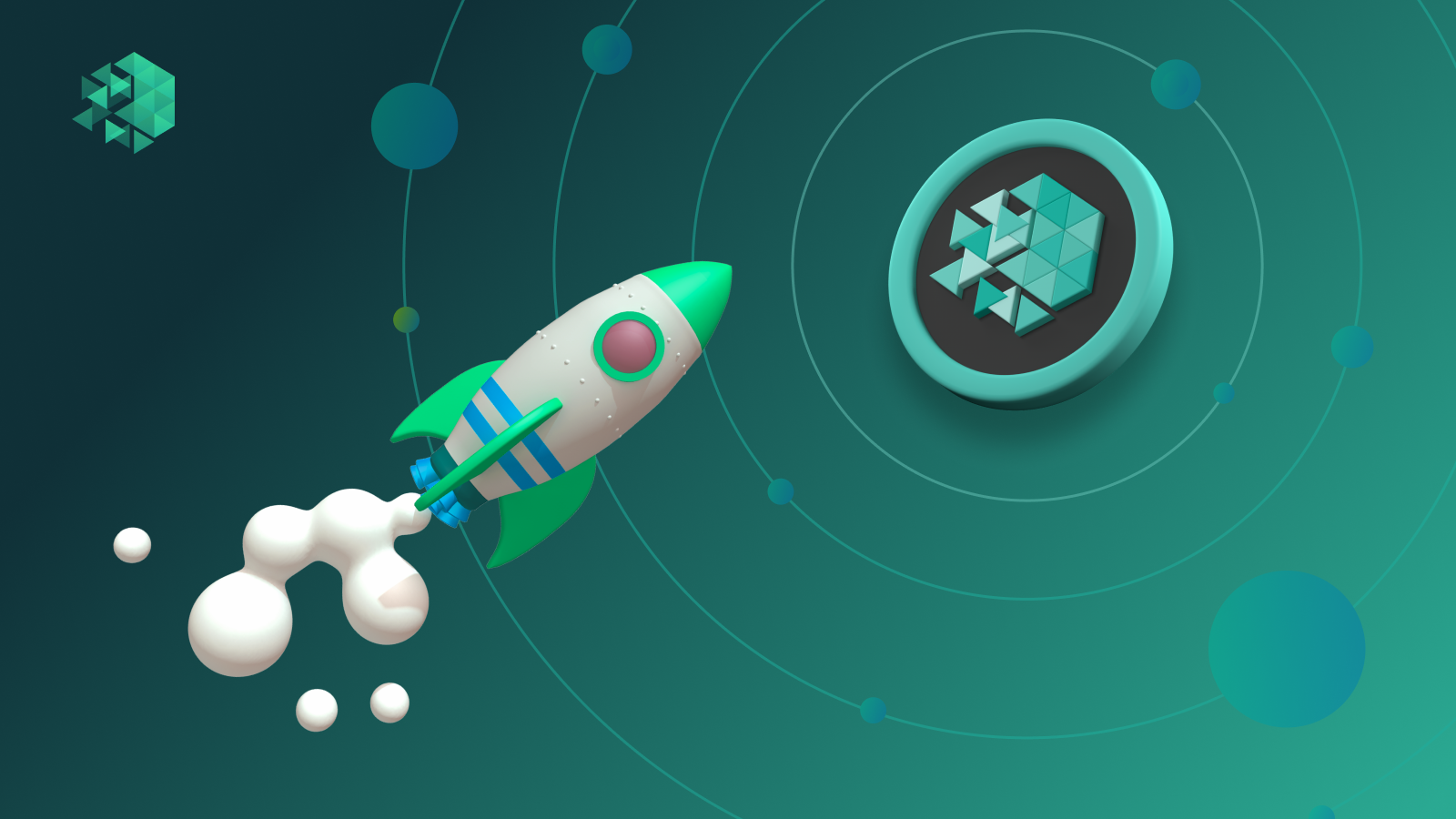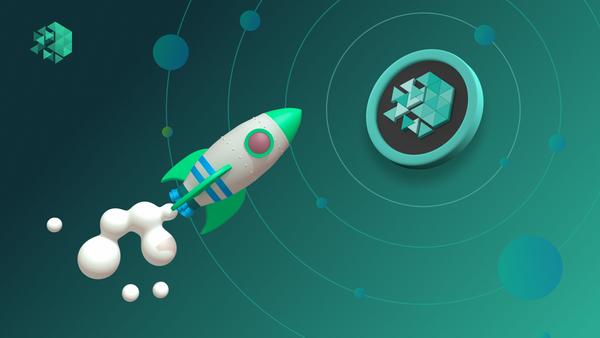 How are things going at IoTeX? We'll try to keep our professional decorum and look cool but OMG, things are going great! OK, we feel better now. We're calm.
In less than a month, IoTeX active user numbers have risen 4,608%. This milestone is the culmination of years of hard work by developers, partnerships and the good will we've developed by providing a reliable, better, cheaper, fully decentralized blockchain.

Check out what CoinSpeaker had to say about IoTeX's growth:
"This ecosystem is rapidly growing as can be seen by the steady increase in transactions on their blockchain. According to LunarCrush, a leading source of information and analysis of crypto investors, funds, and exchanges, over the past 12 months:
The price of $IOTX (the native token of IoTeX) increased by roughly 1,000%.
Social Engagement has grown over 1,015,873%. Yes, 1,000,000% percent growth in social awareness and engagement year over year." - CoinSpeaker
No one knows where the crypto price will go next, and we are not the ones to make predictions. But if you go by the historical performance of IOTX token, the future is looking bright.
Event: This Friday, Oct 15, at 9AM PDT,  join our Live Stream Ecosystem Spotlight of Projects On IoTeX
This is an event that shines a spotlight on some of the folks working in the IoTeX ecosystem and thus the series name.
Event (Live on YouTube) Recorded on Fri Oct. 15, 9am PDT: Watch it Now!
IoTeX Ecosystem Spotlight || mimo, LaunchZone, blocsport, StarCrazy
This is the beginning of our bi-weekly event for all the great Dapps being built on IoTeX. (that's every other week - not semi-weekly, i.e. twice per week. There will be a quiz on the difference.)
Two IoTeX DeFi Dapps, mimo and ZoomSwap, have reached new highs as reported by CryptoNewsZ:
"Mimo, IoTeX's decentralized exchange (DEX) protocol, shot to the top of the DappRadar exchange rankings coming in at #9 out of over 200 exchanges … Meanwhile, ZoomSwap reached a record-breaking $20 million in total value locked (TVL) thanks to its groundbreaking yield farms." - CryptoNewsZ
Another member of the IoTeX ecosystem, NFT game StarCrazy, which just launched on September 27th, reached the top 30th rank out of 950 NFT games on DappRadar. Read more about DappRadar's insights into the growth of play-to-earn gaming here, including a StarCrazy shoutout!
Ambassador Program - Join IoTeX and Lets Go to the Moon Together
We love that you're already part of the IoTeX community. Now here's your chance to further deepen your connection with IoTeX and the awesome people who make up this ever-expanding group. By becoming an Ambassador you'll be using your skills to make new friends, network, and strengthen IoTeX. Join us on this rocket powered journey to bring IoTeX to every smart device.
IoTeX is building their team & has openings for : Country Leader, Content Creators, Social Media Moderators, Developers, & Governance Managers. Learn more & consider joining an amazing company building the future of IoT, DeFi, NFTs, Play-to-Earn Games, +Apply by filling out this form

And speaking of community, check out the funky NFTs you can explore it on IotexPunks.com.
This is a community driven project, ala Crypto Punks, but only on IoTeX. The art and NFT scene is embracing IoTeX. If you like one, there is still some minting available.
Who remembers editing graphics at the pixel level? Ah, good times!

Pebble Has Landed and is Days Away From Being Shipped! Get Ready for Pebble Takeover
With so much going on under the enormous IoTeX roof you can be excused for not keeping track of the Pebble tracking device, powered by IoTeX. Here's an overview of this groundbreaking device and why we think know it's a very big deal.
Pebble uses secure chip technology, like what we see in credit card chips, but takes it far beyond even that level of security. So far, blockchain's only use of this chip is in hardware wallets, which provide the utmost security for crypto assets.
However, the Pebble tracker has so much functionality beyond just storing assets, and the IoTeX team is dedicated to pioneering this technology forward to impact the entire IoT space. It tracks real-world data such as location, climate, motion, light, and more.
Hackathon 900+ Teams building on Pebble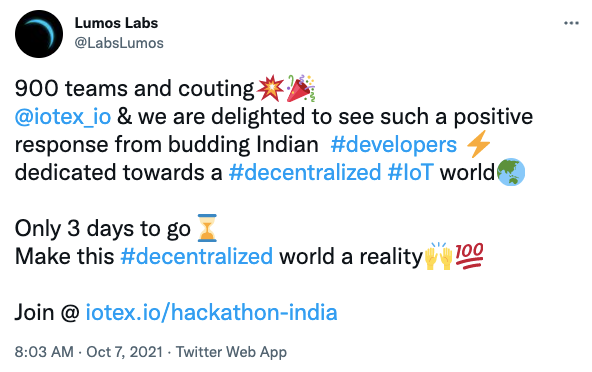 Because of this tamper-proof hardware, users can know with certainty that the data generated from the device is legitimate, safe, and valuable only to them. The chip in the Pebble device autonomously creates the private key (like a unique password needed to function) that not even IoTeX, the manufacturers, or you as the device owner can access- making it virtually impossible for hackers to tamper with your data.
Tweet: https://twitter.com/Raullen/st...
Pebble is, "...the open hardware that mirrors the physical world to the metaverse, on @iotex_io blockchain, for the people!" Raullen Chai

YouTube Crypto Influencer Gives IoTex a Thumbs Up
If you make a video about IoTeX, please let us know and we'll consider it for inclusion in coming newsletters. Click Subscribe on the blog to get all the news posts instantly.