Meta-Pebble: A Miner in Your Pocket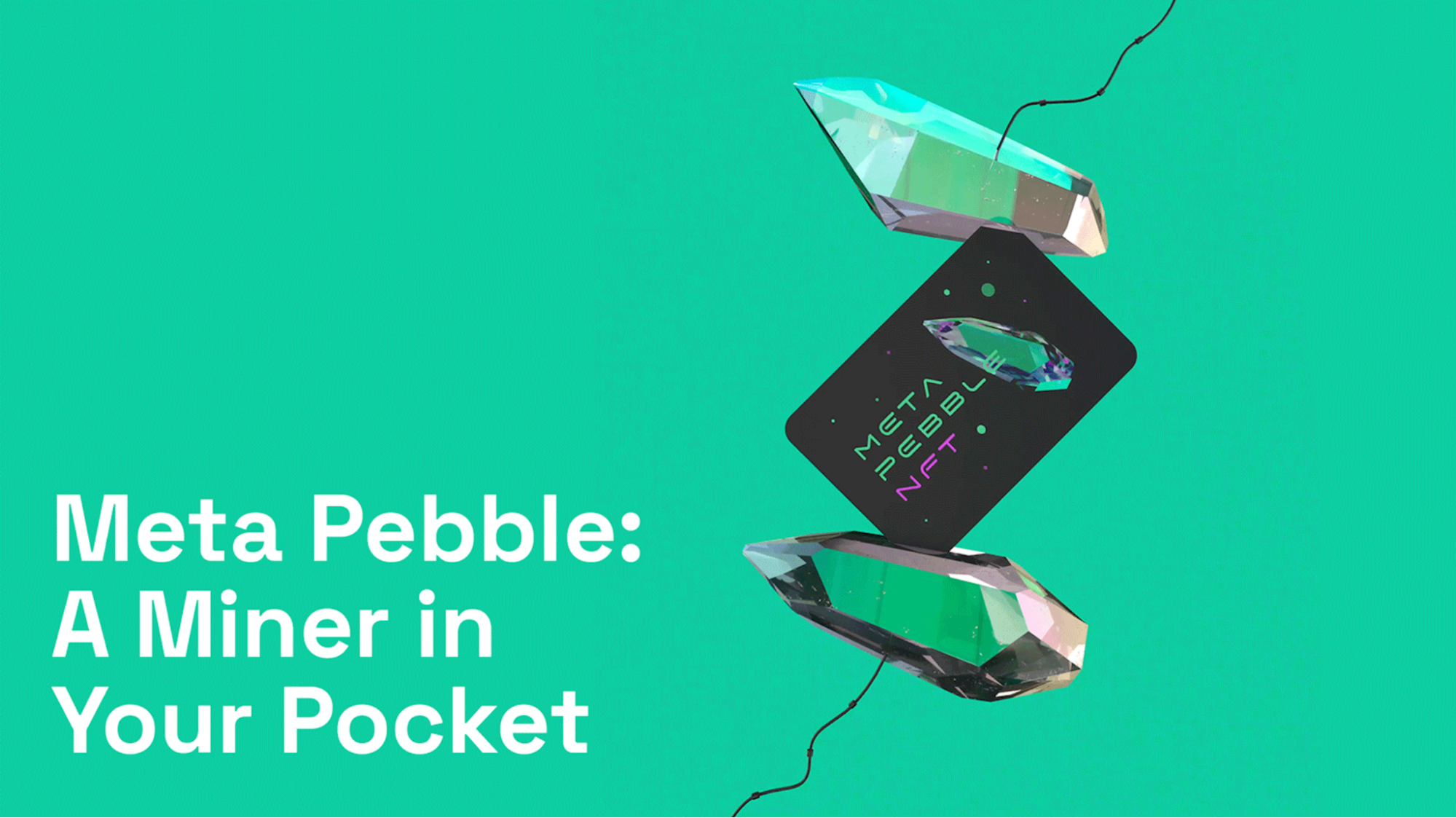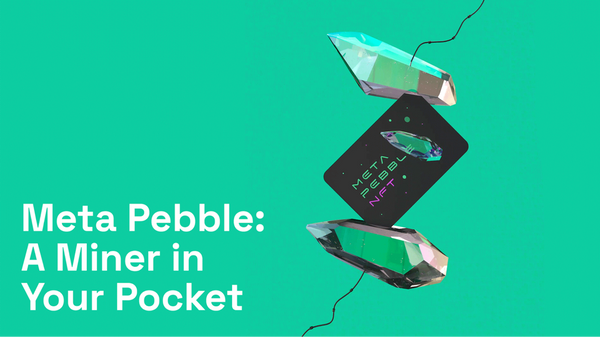 Meta-Pebble is here. It's really young but we are still immensely proud of what Meta-Pebble is and, even more so, what Meta-Pebble will grow to become.
TL;DR
Meta-Pebble will let you mirror your life online with trustworthy data - your data - that you can grant access to. Since this data is valuable, you'll be rewarded for granting that access. Consider it to be your mobile crypto miner.
But before we dive into the particulars of Meta-Pebble it's important to understand the context and that context is MachineFi.
What is MachineFi?
MachineFi is the alloy forged from IoT, blockchain, DeFi, AI, and Machine Learning. Like steel formed from combining carbon and iron, what emerges from the combination of these internet technologies is something new that is more powerful than its component parts.
MachineFi is coming into focus as a tech stack or automated economic system that empowers individuals and will help to redistribute value and spread it across its contributing stakeholders. That may seem like a grandiose idea but it's entirely possible when the right components have been employed.
With MachineFi as the system, who are the actors within this system? They are machines that autonomously earn money by providing valuable data to be used in DeFi: weather related markets, insurance risk assessment and uses that are still to be identified. They are people who connect their activities to the internet and let that 'data exhaust' be the fuel that powers value creation.
Meta-Pebble in the Context of MachineFi
Meta-Pebble is setting its sights on being emblematic of what can be done in the MachineFi arena. Soon, when you connect your Meta-Pebble to the MachineFi portal, you will gain access to a growing suite of dApps that will pay you to grant access to the data that you generate in real life. With geo-sensing as the first category of data that you can monetize, imagine this…
Walking, riding, driving, visiting a business district - all of these activities are potentially valuable to someone or to an organization. The theater district in New York City wants to draw people to come see a show, dine in a local restaurant, and visit nearby attractions. They could very well pay for your presence and Meta-Pebble —via  the MachineFi portal— could enable that Proof-of-Presence.
Meta-Pebble in Practice
Meta-Pebble allows you to opt-in to MachineFi dApps that use your geo-location for rewards. This means by proving your activity in the real world, you will be eligible to receive different perks and rewards like airdrops. Meta-Pebble marks the first time dApps will be able to airdrop to certain areas or locations. Imagine getting an exclusive NFT for attending a concert or sporting event.
By opting-in to using a dApp with Meta-Pebble, your phone acts as a mining device in the MachineFi economy. But this is only the first example of mineable data. Your phone has an entire collection of sensors, similar to our device, Pebble, that will eventually join this Meta-Pebble to securely feed data to a suite of dApps. Imagine an dApp that rewards you every time you consistently reach your targeted daily steps.
Sounds great. How do I get one?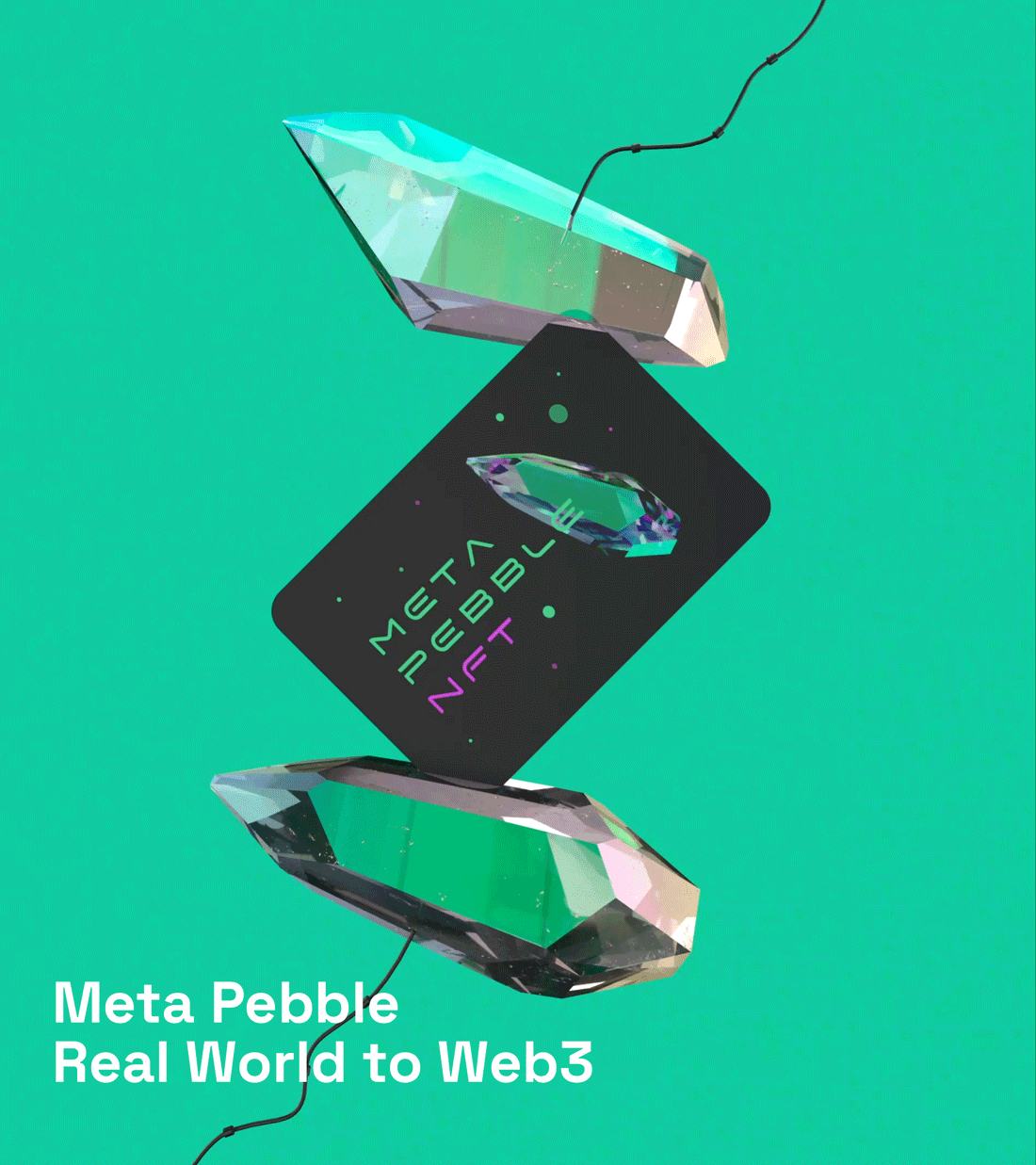 The Meta-Pebble NFT is your key to connect your phone to MachineFi. With this NFT, you will be able to participate in MachineFi-powered dApps and turn your phone into a mobile miner. Soon you will be able to find a dApp that will airdrop rewards or pay you for your data, e.g. proving you are present in a designated area, providing hyper-local weather information or proof of sustainable travel information.
The MachineFi portal is a design space for creators. Consider it your open invitation to unleash your creativity using the arsenal of tools now at your fingertips. This is just the start! As the MachineFi ecosystem grows, Meta-Pebble will grow with it.
Holders of our early products, keep a sharp eye out in the coming weeks. There may be a surprise in your future…
So be on the lookout for updates in the coming weeks on how you will be able to score one of the Meta-Pebble NFTs. They're beautiful, aren't they?
Let's all watch as Meta-Pebble breaks the calm waters to send ever expanding ripples of creativity outward. Meta-Pebble will show us the infinite ways geo-location and sensor data can connect our lives to Web3.
---
About IoTeX
Founded in 2017, IoTeX is an EVM-compatible blockchain platform to fuel the Internet of Trusted Things, an open ecosystem where humans and machines can interact with guaranteed trust and privacy. IoTeX envisions a future where everyday people can own and control their smart devices, as well as the data and value they generate. Backed by a global team of 30+ top research scientists and engineers, IoTeX combines blockchain, decentralized identity, and secure hardware to enable user-owned IoT devices and networks. By connecting the physical and digital worlds, IoTeX will empower the future machine economy and redefine the trillion-dollar IoT industry.