Latest Partnership: IoTeX Ecosystem Stays Ahead on Security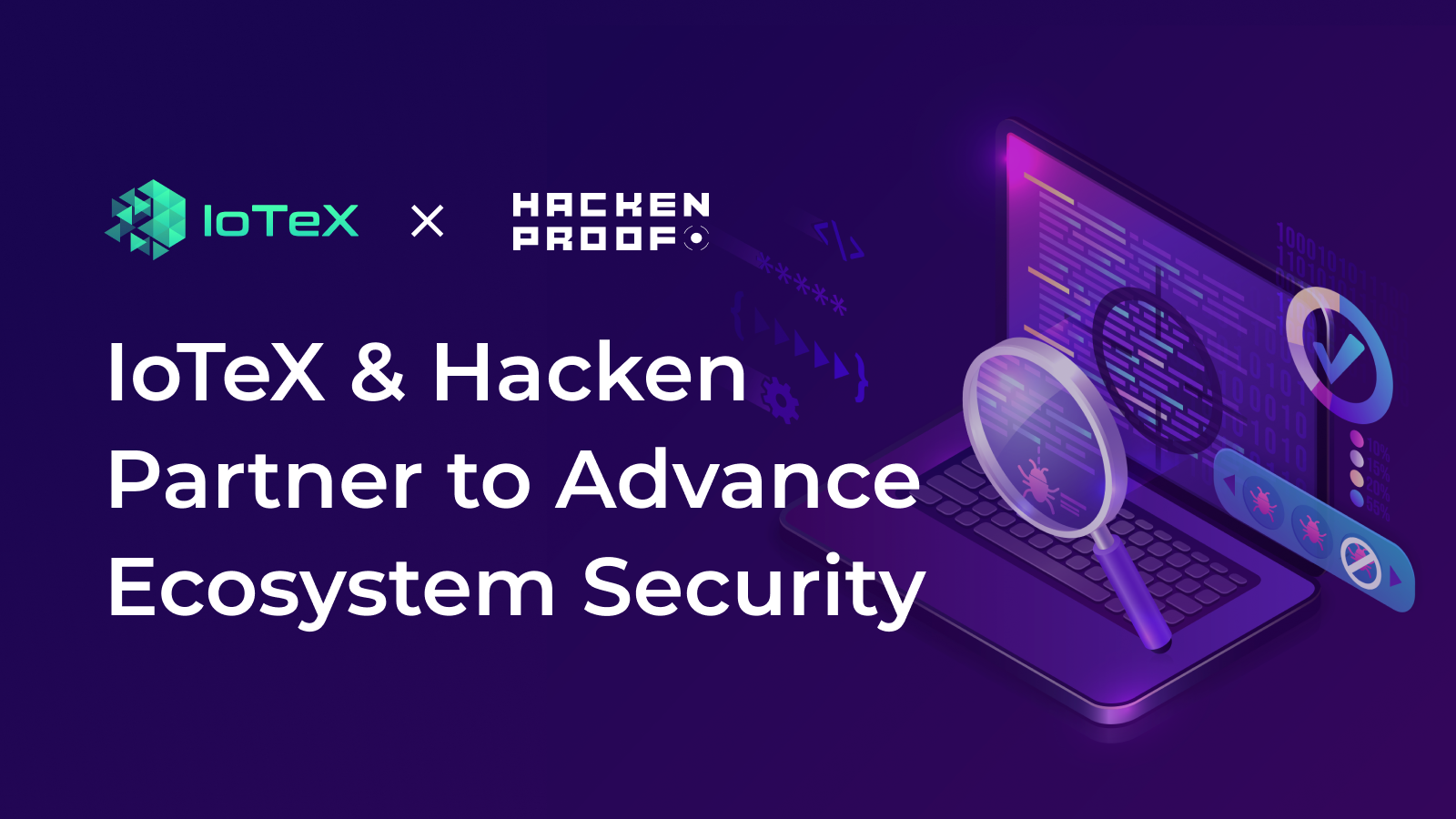 We hope you're having a great summer, getting outdoors, spending time with friends and family, and, most of all, staying healthy. There's so much going on at IoTeX. Much is not yet visible but will bear fruit shortly. (underpromise and overdeliver.) Raullen said it best: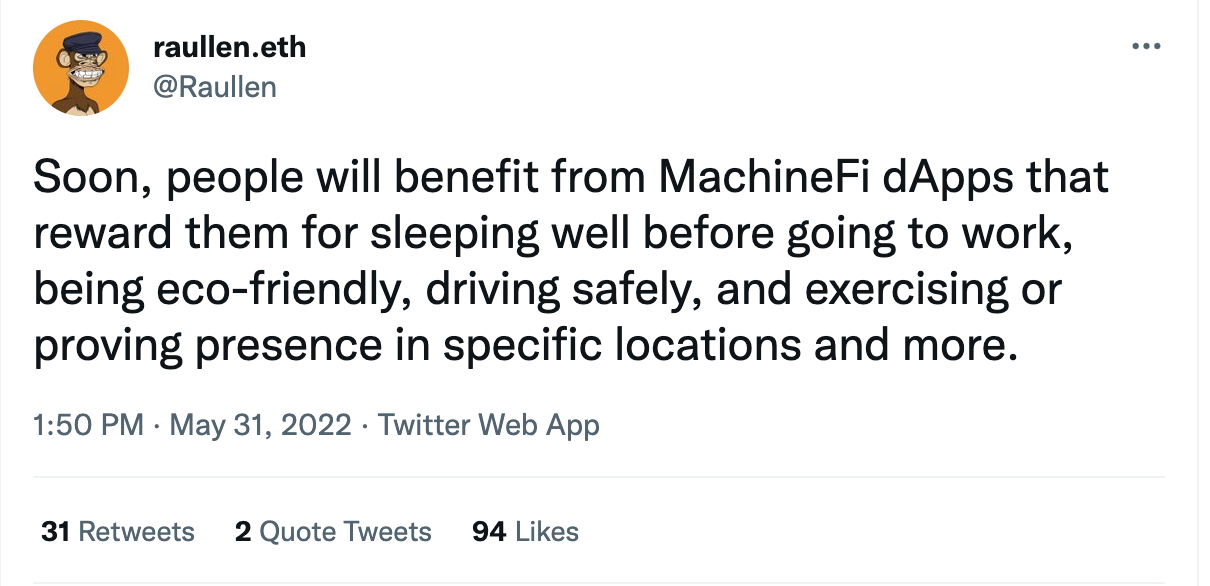 IoTeX x Hacken Partner to Provide Cybersecurity for Ecosystem
IoTeX has entered into a partnership with Hacken, a cybersecurity company with a primary focus on blockchain security. This will add an additional layer of security to both IoTeX and to the project building on the IoTeX platform. Hacken's client list includes some of the most well-known and respected names in the blockchain industry. This is a big win for the community. Read the full blog here.
IoTeX Mainnet v1.8 Release Announcement
With the release of Mainnet v1.8, IoTeX continues to advance what is possible on an EVM-compatible Layer 1 blockchain. This is groundbreaking - for the first time people will be able to stake their IOTX tokens from within MetaMask, Trust Wallet, or any other Web3 compliant wallet. V1.8 is a "hard-fork" of the current protocol activated at block 17,662,681 (approximately 05/30/2022 11 pm UTC). Read the full blog
Binance Announces Support for IoTeX v1.8 Release https://www.binance.com/en/support/announcement/3b8b778b9fe8485ea341bbeeeb0fc03b/?ref=36062535
#WeekendWatchings
Simone Romano, Head of Developer Relationships, gives an overview of the IoTeX platform and its ambitious vision to create a comprehensive infrastructure for real-world applications using IoT and Blockchain. Simone defines the term MachineFi and explains how DeFi will create a new economic model that will upend countless industries when integrated with real-world data, and will create a new economic model that will upend countless industries.
AMA with StarCrazy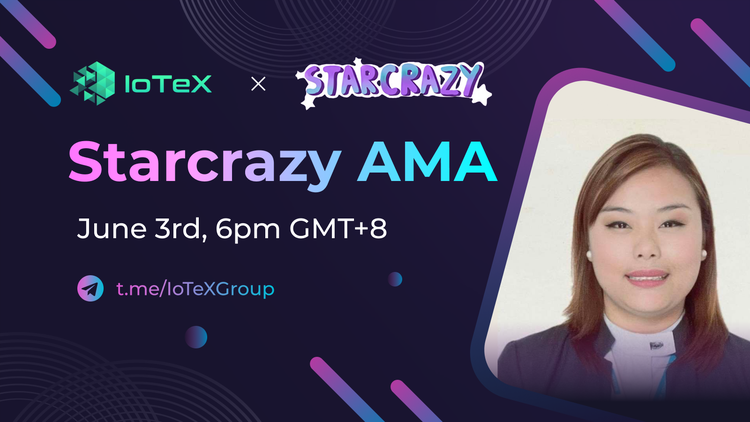 Join this AMA, featuring StarCrazy's Anne Chua and you'll learn how they're meeting milestone after milestone on their roadmap that has a decidedly player-centric orientation. GameFi on IoTeX is heating up, so you don't want to miss this one!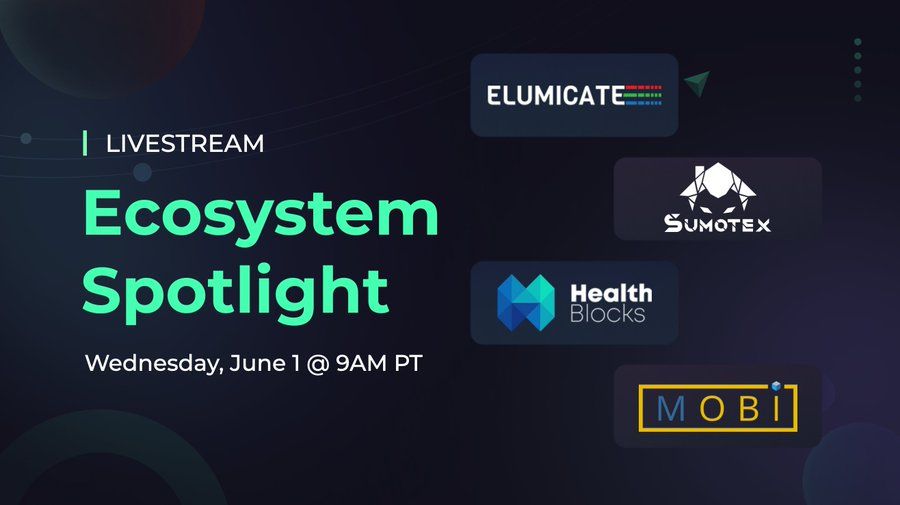 No spoilers here, but each of the companies joining this coming Spotlight have significant news to share. Things are quickly reaching the next stage, from MOBI announcing a new standard for EV batteries to HealthBlock's app that pays you to lead a healthier life. Be sure to watch

Global Finance Names The Innovators 2022: Outstanding Global Financial Innovations (Press Release)
IoTeX has been named a top innovator for Outstanding Global Financial Innovations by Global Finance.
"Global Finance has named the Outstanding Global Financial Innovations as part of its annual Innovators Awards for 2022. This is Global Finance's tenth annual awards program recognizing entities that regularly identify new paths and design new tools in finance. A full report on The Innovators 2022 will be published in the June print and digital editions of Global Finance as well as on GFMag.com."
Event recap of Italy's first Ethereum Community Hackfest — SpaghettETH
Simone Romano, IoTeX's Lead, Developer Community Growth, expressed being,
"... [pleasantly] surprised to see so many local developers involved in blockchain. I came across some very interesting Italian projects. One of them was Superfluid for automated crypto payments."
Like IoTeX, these developers are working on real-world solutions that will have social impact."
Top Ex-Googler Says Google's Web3 Dive Will Bring Massive Innovation And Spark Mainstream Adoption
Raullen Chai, IoTeX CEO and Ex-Googler, shared his thoughts on major players shifting from Web2 to Web3:
"These global talents will bring in a large number of new ideas, and invent new Web3 technologies, attempting new ways for Web3 products to interact with people, and eventually spark mass adoption," said Chai.
Polygon Bridge Landscape
Establishing bridges between ecosystems is extremely important to boost the economies of the parties and increase convenience for users. As shown, IoTeX is part of the growing landscape of compatible chains. View on Twitter