Pebble Tracker Update: Second Batch Shipped, New Dapps, and More!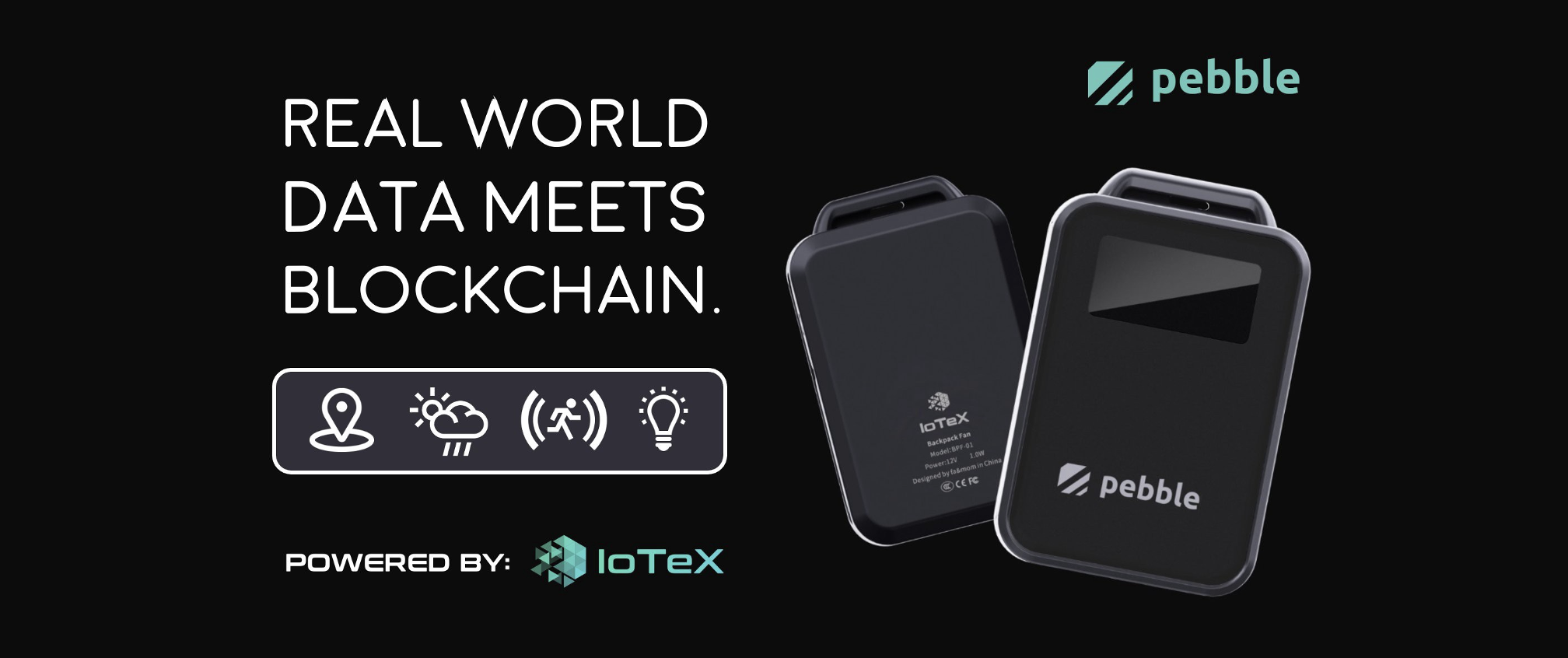 Hello Pebble Tracker community! What a great kickoff to 2022 so far. It's been an incredibly exciting past couple of months as Pebble Trackers have begun to arrive in the hands of backers around the globe. We have enjoyed seeing all of your posts and photos of your Pebble set ups.
Thank you for your continued support and interest with Pebble and the MachineFi vision. As the first-ever, blockchain-ready hardware dev-kit, Pebble Tracker is introducing a brand new design space for blockchain builders, bringing real-world data to blockchain dApps for the very first time. We are so excited to see what you will build!
Second Batch Shipment Status
We are thrilled to announce that the second batch of 400 Pebble Trackers have been shipped by CrowdSupply, which includes any orders placed beginning in November 2021. Once you receive your Pebble, you will need to purchase a SIM card before registering your device to the MachineFi Portal.
Another third batch of 400 Pebble Trackers has also been shipped from our manufacturing warehouse to CrowdSupply, which should make their way to our community's hands very soon!
Buy a SIM card for Pebble Tracker
Pebble Tracker requires an NB-IoT or LTE-M cellular-IoT SIM card to connect to the Internet. To help backers get a SIM card as easily as possible, we have partnered with 1NCE, a global SIM card provider. You can now order a Pebble-ready SIM card by buying one directly on https://autobahn.earth:
Please note: you cannot buy SIM cards directly from 1NCE, unless you are a business.
If you found a local SIM card that works with Pebble, please join our community forum thread to share your feedback and help others find a SIM card in your country.
The MachineFi Portal
Once you successfully register your Pebble to the portal, you will be able to monitor your data, add other devices to your account, join IoTeX Blockchain Apps, earn tokens, and more. Please remember to deposit some IOTX into your portal account to allow your Pebble to send data to Blockchain dApps!
Introducing POP Protocol
POP (Proof-Of-Presence) Protocol is a first-of-its-kind protocol that connects your real world geo-location to Web3 Dapps. POP, powered by IoTeX and MachineFi, enables applications to tie verifiable real world information to a user's Web3 identity on different blockchains such as IoTeX, Avalanche, BSC, Polygon and Ethereum.
POP will be the first application compatible with Pebble Tracker and Meta-Pebble! You can now use your Pebble's geo-location to opt-in to different activities like geo-fenced airdrops, scavenger hunts, and more dApps will be available soon.
POP opens a brand new design space for builders to incentivize real world activities with digital assets. Come build with us!
What's Next
Can't wait to start building with Pebble Tracker? Get started with our new developer documentation for Pebble Tracker that details everything from hardware specs, data fields/formats, firmware packages, Dapp examples, and MachineFi Portal integrations. We also have an exciting lineup of dev workshops, hackathons, and other interaction points planned for early 2022 that will bring all Pebble Trackers together to build the future on IoTeX.
From the entire IoTeX team, thank you so much for being a part of our mission to make the world a more trusted and transparent place for real world data using blockchain & IoT.
We can't wait to see what you will build with Pebble Tracker!