New IoTeX Launchpad for IDOs via LaunchZone Partnership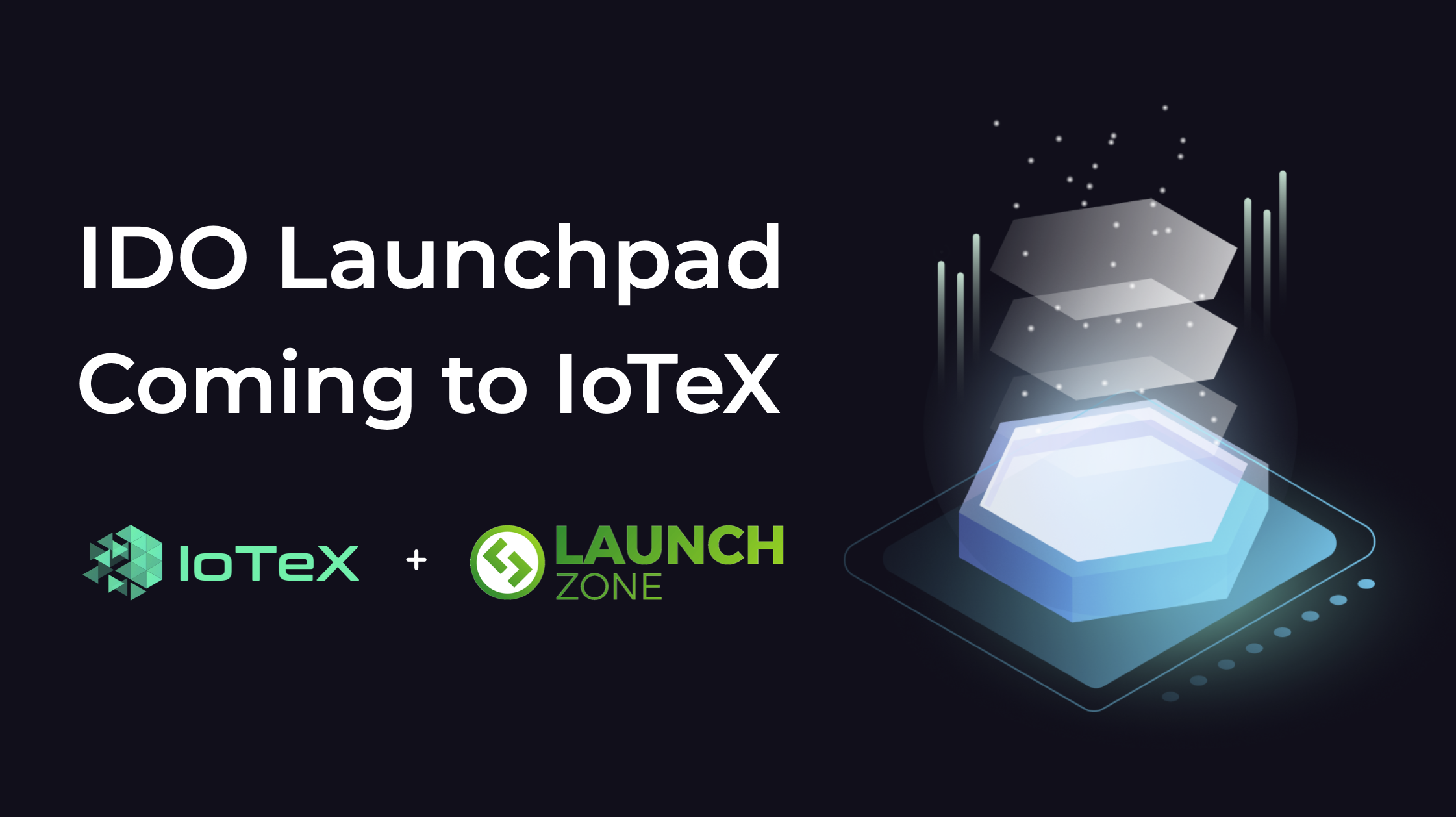 We are excited to announce a new partnership with LaunchZone to bring the first launchpad for new projects to the IoTeX Network. As one of the premier launchpads on Binance Smart Chain, LaunchZone has held countless Initial DEX Offerings (IDO) helping new projects crowdfund from thousands of retail investors around the world. Now, LaunchZone is bringing their top-of-the-line suite of DeFi products and launchpad to the IoTeX Network – get ready!
As we declared during our Mainnet v1.2 launch earlier this year, the Cambrian Explosion on IoTeX is coming and we have been hard at work preparing the necessary services/tools required for new projects to thrive on the IoTeX Network. The ability for new projects to crowdfund directly from the IoTeX community is one of the core pillars of our end-to-end "new project launch" playbook:

We are excited to welcome the LaunchZone Pad as an openly accessible tool for new projects to begin their journey on the IoTeX Network.
What is LaunchZone?

LaunchZone has created a suite of DeFi products that assists crypto startups with fundraising and liquidity, and enables users to enjoy a seamless crypto experience. In addition to their launchpad, the LaunchZone ecosystem consists of LZ Swap, LZ Pool, and LZ Wallet. As the first-ever launchpad on Binance Smart Chain (BSC), LaunchZone has helped BSC project crowdfund millions of dollars from thousands of global crypto enthusiasts. The LaunchZone ecosystem is powered by the $LZ token. which allows token-holders to participate in activities like liquidity mining, IDOs, and decentralized token-swaps. With an ATH volume of >$1B, LaunchZone will bring new technology and insights to IoTeX – learn more about LaunchZone via their website and Twitter.
Upcoming IDOs on IoTeX
A battle-tested launchpad on IoTeX is finally here – so what's next? Over the coming months, we will work with the LaunchZone team to facilitate the first Initial DEX Offerings (IDOs) for IoTeX projects. We are kicking things off with crowdfunding campaigns for some of the most highly anticipated IoTeX projects/tokens, such as Pebble GO ($PBG), mimo ($MIMO governance token), HealthBlocks ($HEALTH), and many more. With this critical infrastructure in place, we anticipate many new projects to utilize our launchpad, which will carry us towards our vision for 100+ Dapps on IoTeX!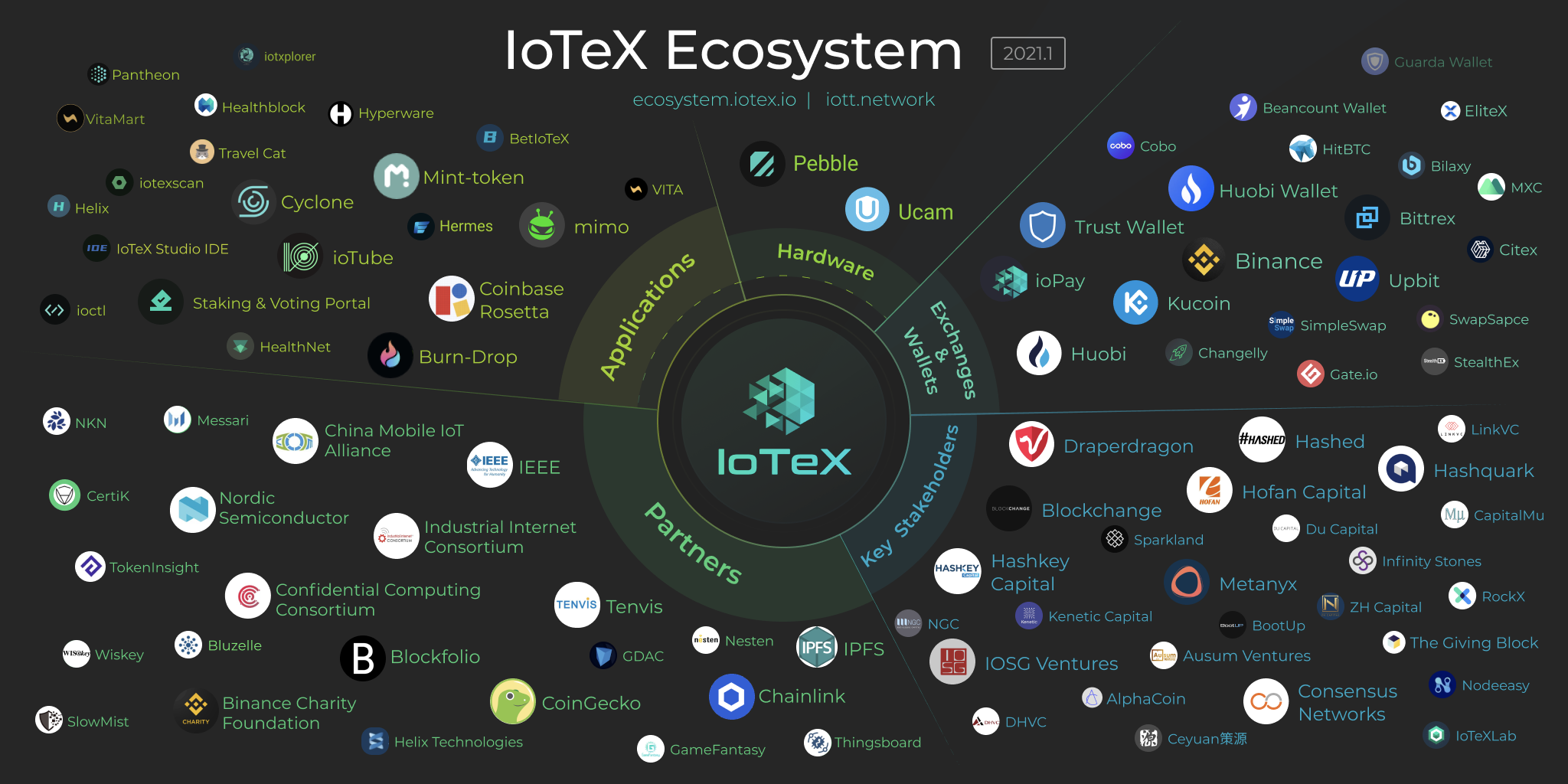 Stay tuned for more updates by following our official channels – we hope you're as excited as we are to participate in the first crowdfunding campaigns on IoTeX.
---
About IoTeX
Founded as an open-source platform in 2017, IoTeX is building the Internet of Trusted Things, an open ecosystem where all "things" — humans, machines, businesses, and DApps — can interact with trust and privacy. Backed by a global team of 30+ top research scientists and engineers, IoTeX combines blockchain, secure hardware, and confidential computing to enable next-gen IoT devices, networks, and economies. IoTeX will empower the future decentralized economy by "connecting the physical world, block by block".Learn more: Website | Twitter | Telegram | Discord | Reddit | Blog