Hop on to the Meta-Pebble Mint List!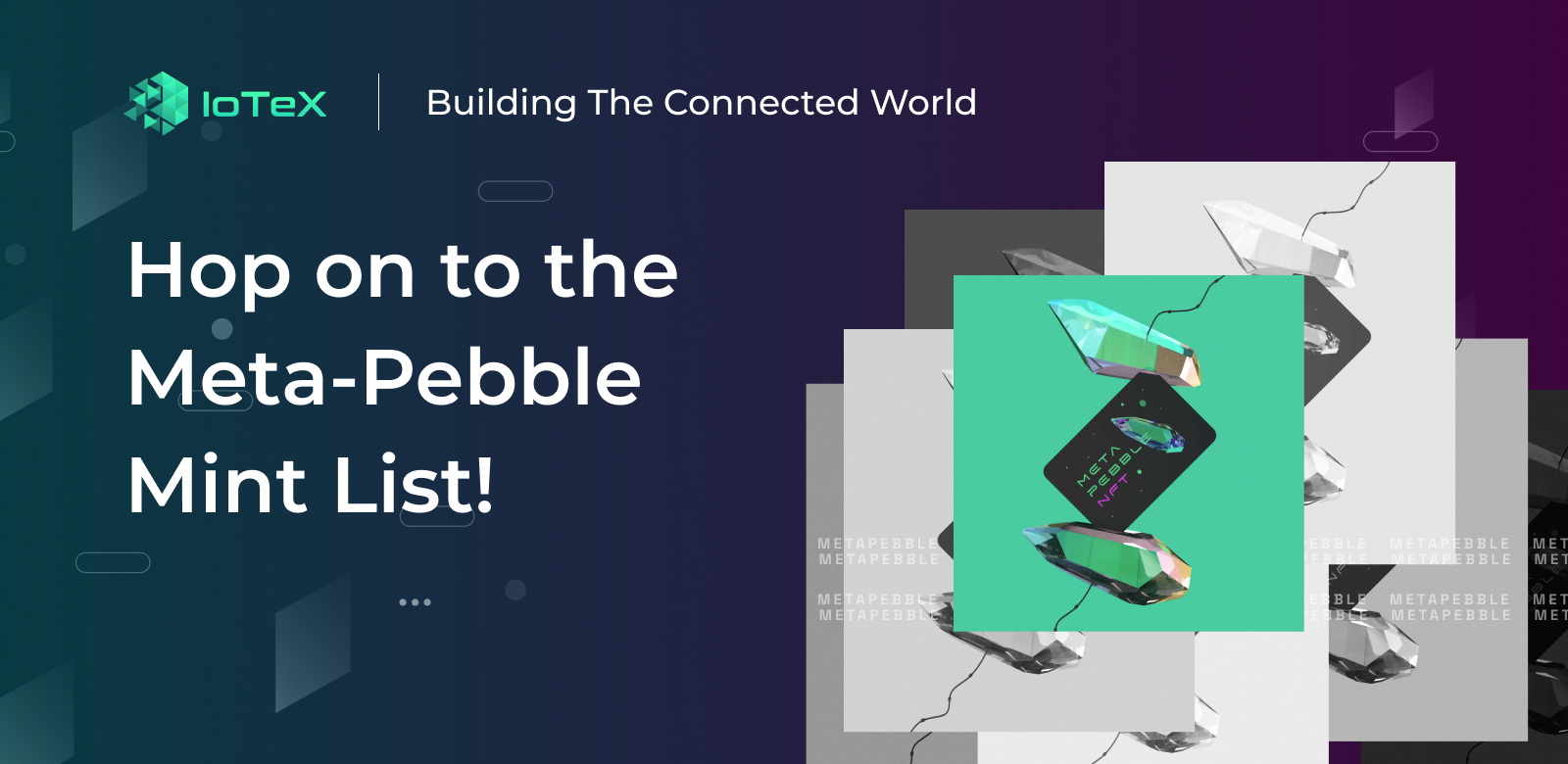 It's been an exciting few weeks, from conferences in Dubai to new meta-pebble updates. Let's get into it!
Meta-Pebble NFT Mint List is Now Live!
We're excited to open up the mint list to get a Meta-Pebble NFT! In addition to being a fine example of digital art, this NFT will let you enter the MachineFi portal where your Meta-Pebble connects the data from your mobile phone to use dApps on the IoTeX platform.
How Can Blockchain And Digital Payments Reinvent The Internet Of Things? IoTeX's very own Dr. Xinxin Fan, Head of Cryptography, published this piece on Forbes.com. He compares the existing centralized state of IoT, with it's vulnerabilities and single point of failure, to a decentralized, blockchain-based model. In that model, data is more available and secure, users own their devices and data, applications and data can be interoperable, value will be more fairly distributed, and the barriers to innovation will lower.

Best IoTeX Brand Ambassador
Vote for Best IoTeX Brand Ambassador - Our ambassadors are the lifeblood of our vibrant community and our continued success relies on their great work. Pls help us identify & reward the best of the best. Voting starts today, 4/1 & ends 4/14. Read about this campaign & the work of individual ambassadors! Please vote today!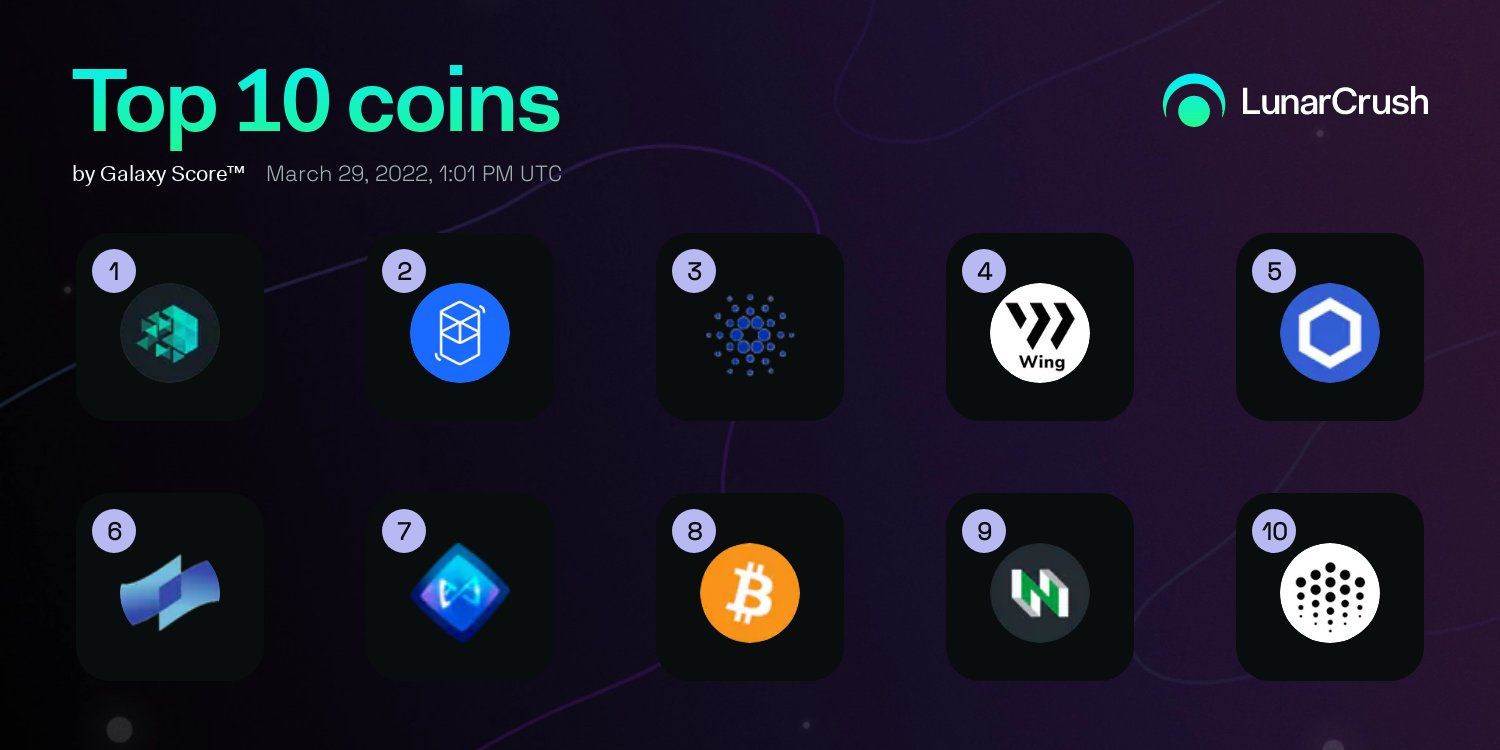 And making the top 5 Influencers is Raullen Chai, clearly a one-man marketing department. Well done, Raullen!
SPAGHETTETH ITALIAN HACKFEST 3.-5. MAY 2022, MILANO (ITA)
Welcoming all innovators to Italy's First Ethereum Hackfest to dream and buidl an Open Sauce future together.
TO DREAM AND BUIDL AN OPEN SAUCE FUTURE TOGETHER.
Featured Speaker: Simone Romano, Developer Community Growth, IoTeX
Go Simone!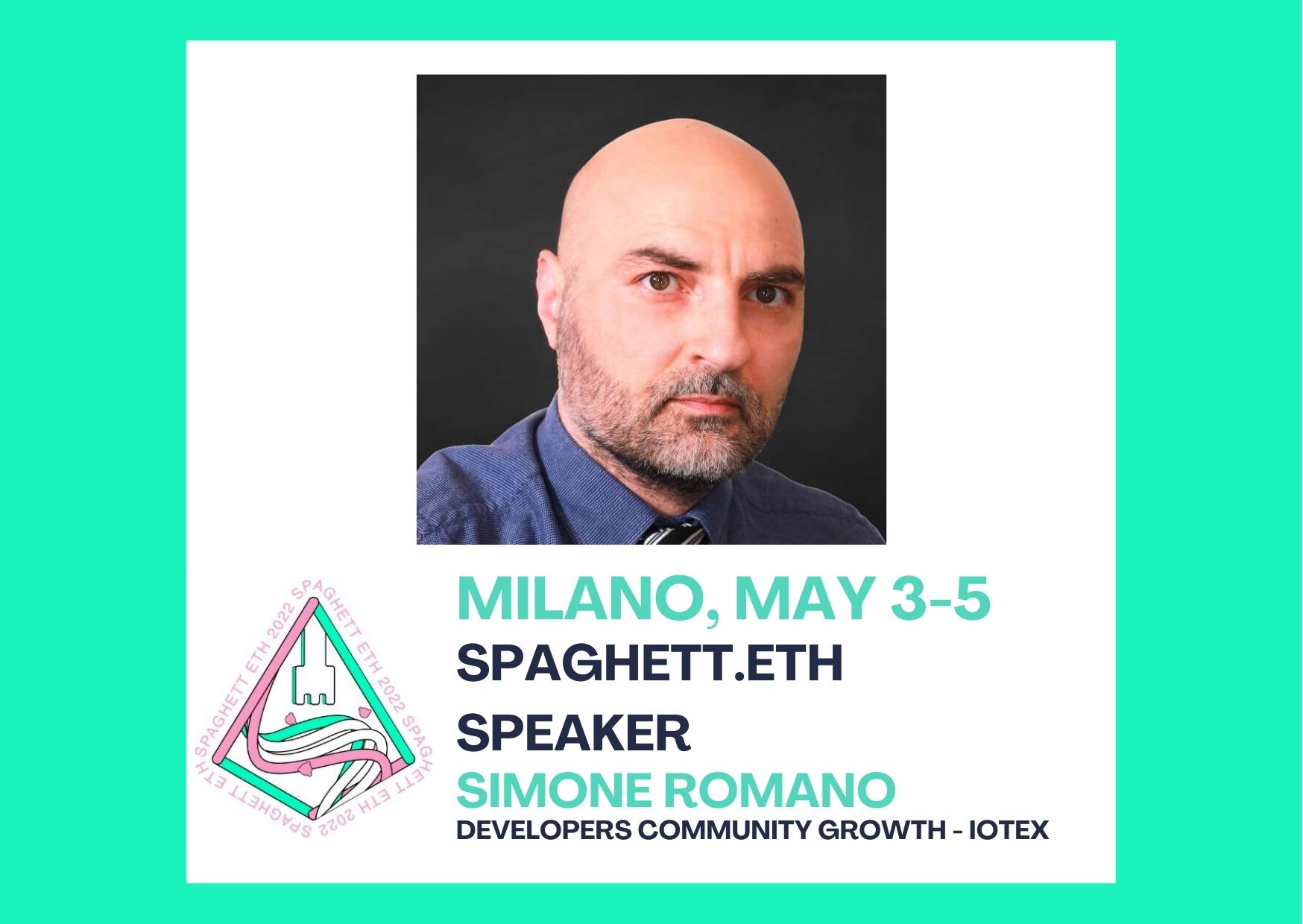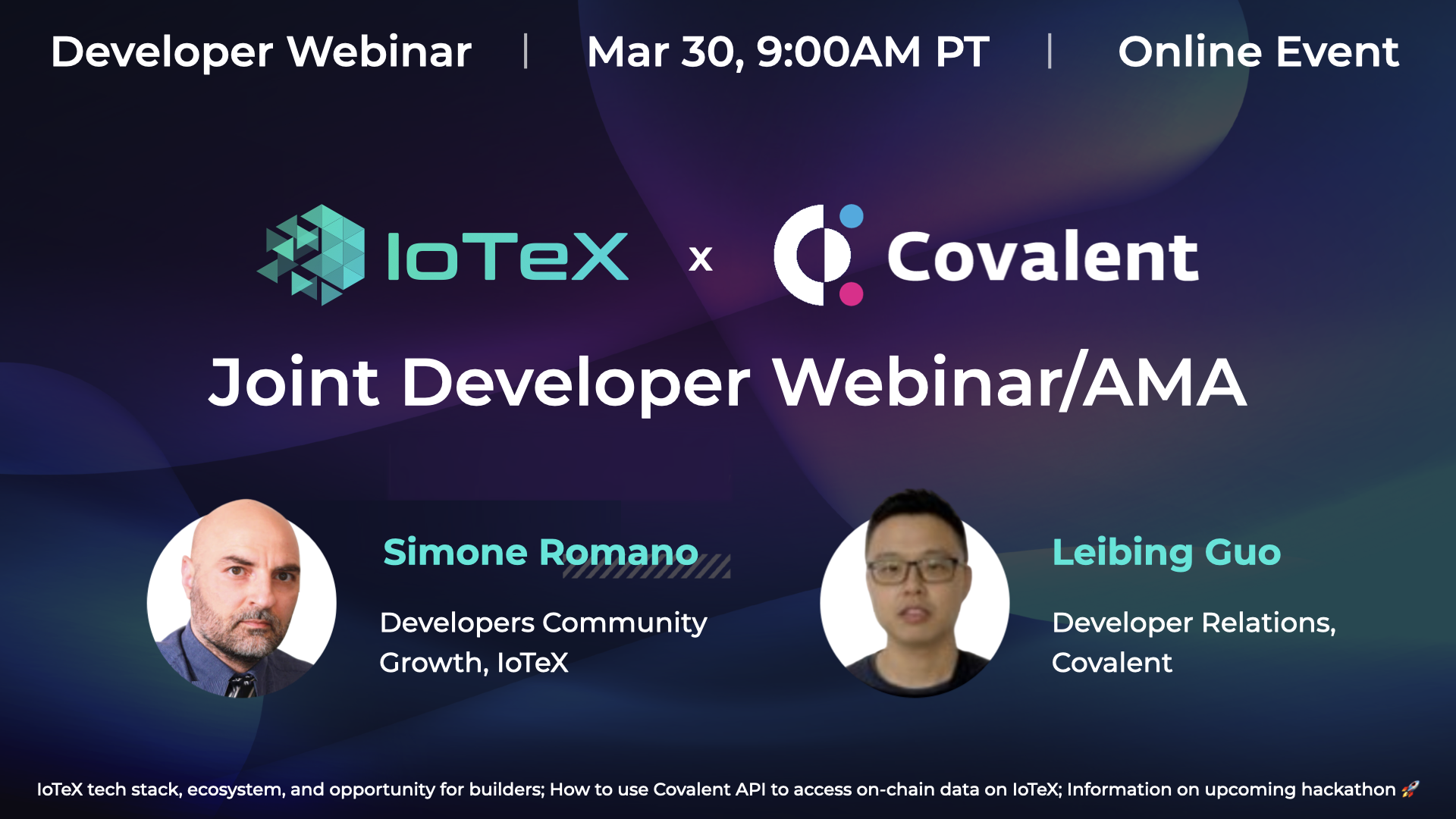 Another exciting update for IoTeX builders -  you can now watch the IoTeX x Covalent Developer Webinar recap. Learn all about the IoTeX tech stack, how to use Covalent API to access on-chain data on IoTeX, new opportunities for builders, and info on upcoming hackathons!
Watch here: IoTeX-Covalent Joint Developer Webinar/AMA

RoninX, the World's First Open-Source Foundation for Decentralized Content Streaming (Yahoo News)
"WAKEFIELD, Mass., March 29, 2022--(BUSINESS WIRE)--Three prominent organizations have announced today the launch of the RoninX Foundation, the first non-profit organization globally to bring together pioneers in camera hardware, streaming content, and blockchain to revolutionize the media and entertainment industry.
With the mission to support the education, advancement and adoption of decentralized content management and streaming, Streamonix, IoTeX, and Videogram have come together as Founding Stewards of this world's first effort."

Vitalik Buterin is worried about Ethereum — Here's how the community responded (Cointelegraph) - In a recent speech made at ETHDubai, Buterin expressed his concerns about founders remaining true to the ethos of blockchain. Among the notables who responded to his comments was Raullen Chai, Co-Founder of IoTeX.

Mimo Launches Unique Governance Token For Staking And Fairer Distribution (Cryptodaily)
Mimo, built on the IoTeX blockchain, has launched PICO, a cutting edge governance token that has not yet been widely adopted by most DEXes. Based on the veCurve model, it optimizes for fairer asset distribution, greater decentralization, liquidity, enhanced staking, and farming rewards distribution. The IoTeX-powered peer-to-peer, multichain, decentralized exchange also enabled users to earn trading fees.
Nearly 100K Users Sign Up To IoTeX's Meta-Pebble Within 5 Days. But What Is It? On March 30, IoTeX announced that the Meta-Pebble NFT mint list was ready for sign-ups. By April 4, nearly 100,000 people had registered for the virtual minting feature that is scheduled for launch on April 30.